All we need is Leonard Cohen's sound track - 'Like a bird on the wire'.
Funny Little Bird Settles on Telephone Wire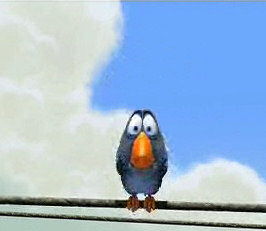 Oh like a bird on the wire, Like a drunk in a midnight choir I have tried in my way to be free.
Friends Arrive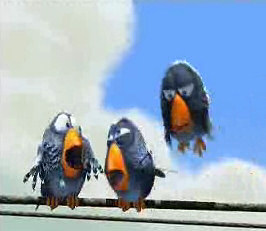 Big Bird on the Wire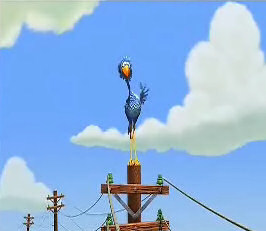 Classic Shot of Frightened Birds on a Wire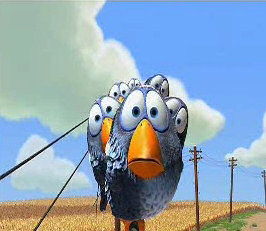 Can 'Big Bird' be Friends with the Little Birds?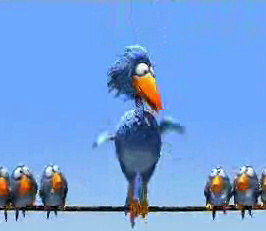 Funny Birds on a Wire Video
See what happens when the big bird settles on the telegraph wire. All will be revealed in the video below. N.B. With some browsers you need to click
twice
on the Play arrow

to start the video. N.B. Help for Mozilla browsers