Fear Not: Salvation is at Hand
In the dark? Follow the Son.
Baptist or Methodist : Coffee or Chocolate
Absurd Disabled Notice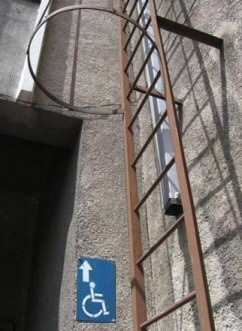 While we would never mock the disabled, we include this picture because
it mocks the 'Jobsworth' who
placed the sign rather than anyone in a wheelchair.
Absurd Ladder - Desperate Boy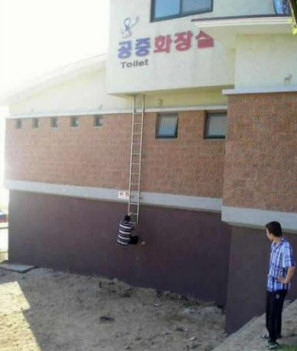 Rehearse The
Church Service: A True Story
At
Footnote:
Please send us your funny Church signs.