We have all had them bad days at the office. Printer toner gives Guy the yipps, if you check out this video clip, then it appears I am not alone.
Regular office worker at printer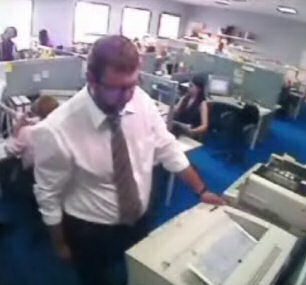 Big Mistake - Putting your hand in the printer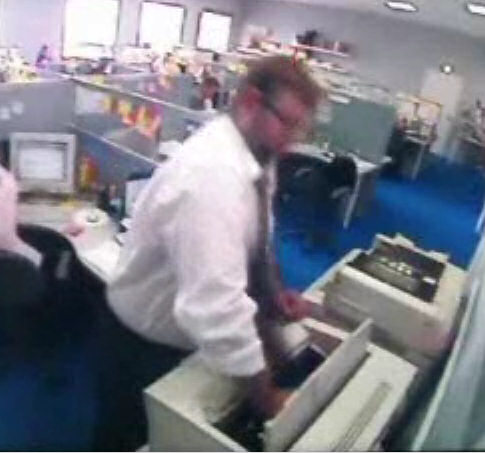 What can he be doing with that computer? Check out the video.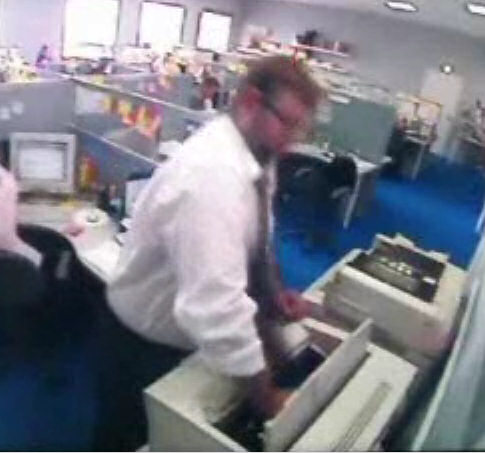 Play our bad day at the office video.
N.B. With some browsers you need to click
twice
on the Play arrow

to start the video. N.B. Help for Mozilla browsers