We have all had them bad days at the office. Printer toner gives Guy the yipps, if you check out this video clip, then it appears I am not alone.
Regular office worker at printer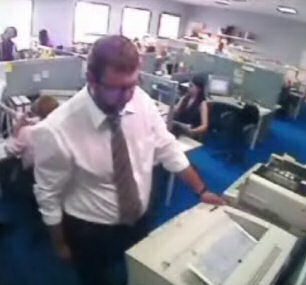 Big Mistake - Putting your hand in the printer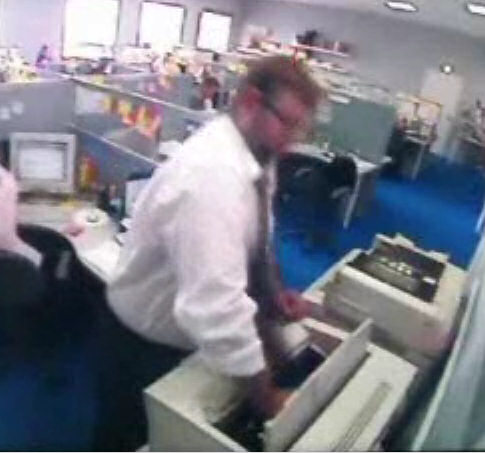 What can he be doing with that computer? Check out the video.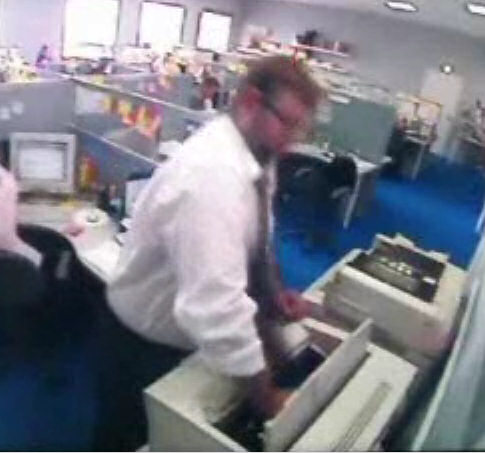 Play our bad day at the office video.
N.B. With some browsers you need to click twice on the Play arrow

to start the video. N.B. Help for Mozilla browsers
Printer Problems
When the office printer's type began to grow faint, the office manager called a local repair shop. "Our office printer isn't working right," he
said. "The print is growing so faint it's almost unreadable."
"It probably just needs a cleaning," the friendly repairman on the phone said. "We charge $50.00, but it's really not hard to do. You could probably do it yourself just by reading the printer's manual."
"Wow!" the office manager exclaimed, pleasantly surprised by the repairman's candor. "Thank you!" He then asked, "Does your boss know that you discourage business?"
"Actually, it's my boss' idea," the repairman replied. "We usually make more money on repairs if we encourage customers to try fixing things
themselves first!"
Download the bad day at the office video here