I think that it's an understatement to say that these buildings are unusual,
several seem out of this world.
A Street of Books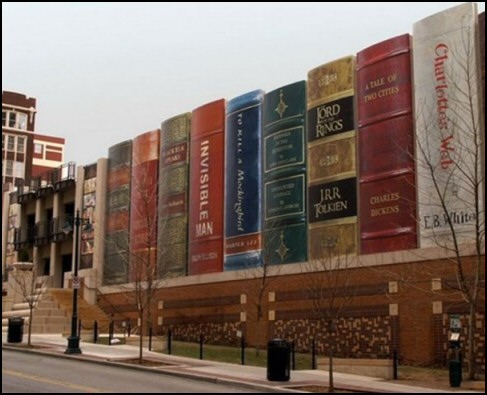 Having seen these unusual buildings, I will see blocks of flats named after
the famous in a new light: J.R.R. Tolkien Chase or Charles Dickens Muse.
Which Country Would You
Find This House?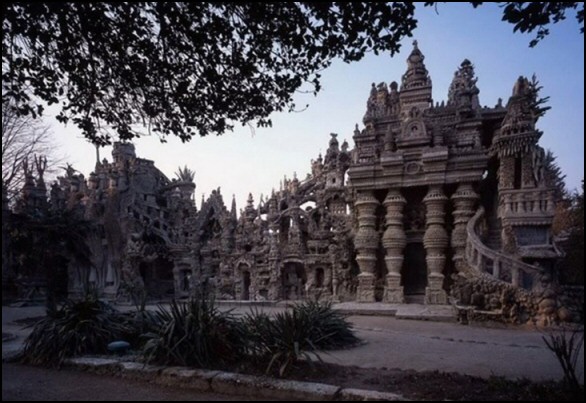 Answer: The house was in built in France (Guy's 21st guess)
Le Palais Ideal is in Hauterives, France. It was constucted in 19th
century by a Post Office worker, he took 30 years to complete the project.
Upside-down House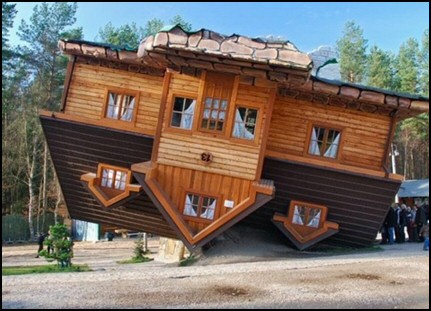 Neat touch putting those rocks on the roof.
Being Good [Time for a Joke!]
Thirteen-year-old Eli's parents were going out for the evening.
"We're going out to dinner and a movie and we won't be back 'til late,"
the mother explained to Eli.
"OK," Eli replied.
"And I want you to be good, OK?" she added.
"OK," Eli replied.
Eli's replies were wooden. The mother was not very convinced.
"Tell you what," she said to Eli. "If you be good while we're out, I'll
give you $10 when we get back."
"$10 to be good?" the father interjected. "Come on, honey. When I was his
age I was good for nothing!"
Unusual Distorted House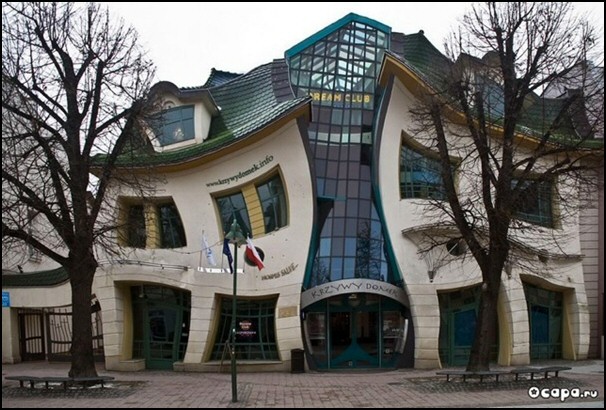 I keep wondering 'how would you know if there was a structural fault with
this house? Is that the dream club I see in the attic?
Footnote:
Please send us your funny pictures of unusual structures.
How to Create an Amazing PowerPoint Presentation
Making presentations in PowerPoint is satisfying, moreover, it's easy to get
started.
The PowerPoint program is intuitive to learn and easy to create your own PPT
slides and build them into a slide show. If you have
Microsoft Office you may find that you already have PowerPoint along with Word
and Excel.
One way to begin is simply to open any example presentation. Just
download one of our free PPT files and open it with PowerPoint. As you examine the slides, so it will become obvious how
to add pictures and titles, if you do get stuck, ask the wonderful built-in 'Help'. To
make an amazing slide show requires these skills;
Imagination - Think of an idea, then build a themed slide set
Artistic - An eye for a good picture
Wordsmith - Choose a catchy title for each slide
Humour - Your viewers will appreciate a funny PowerPoint Presentation
PowerPoint mechanics - Actually, this is the easiest skill of them all, the
program is so intuitive.
Good luck with creating your amazing PowerPoint Presentation
Will and Guy