Arithmetic is being able to count up to twenty without taking off your shoes.
Mickey
Mouse

710 - New Female Math
Yesterday I was having some work done on my car at
the Ford dealer. While I was talking to Bert, the mechanic, a woman came in and asked for a seven-hundred-ten.... We all looked at each other, and the Bert asked, 'What is a seven-hundred-ten?'
She replied, 'You know, the little
piece in the middle of the engine. I lost it and need a new one. It had always been there.'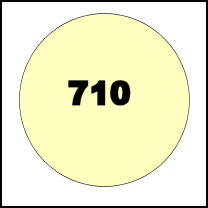 Bert gave the woman a piece of paper and a pen and asked her to draw what the piece looked like. She
drew a circle and in the middle of it wrote 710. He then took her over to another car which had the hood up and asked, 'Is there a 710 on this car?'
She pointed and said, 'Of course, its right
there.'
Check the logic of this female math 710,
answer ....
Footnote:
Will and Guy take the view that it's
far better to include jokes 'against'
both genders
rather than neuter a good joke by being politically correct.
Didn't Know When To Stop
A woman was driving a people carrier full of about a dozen screaming kids
through the high street looking for a space. Too frazzled to effectively pay
attention, she coasted right through a stop sign.
A man in a passing car leaned out of his window and yelled, "Hey, lady,
have you forgotten how to stop?"
The woman leaned out of her window and yelled back, "What makes you think
these are all mine?"
A Blonde in a
Truck with a Mattress Underneath
A blonde woman driver ran over a mattress on I26 near Charleston. She
decided not to worry and just kept on driving 80 miles to Lexington.
What happened was the mattress entwined around the driveshaft as it
caught on the underside of her truck.
In fact the only thing that stopped her was that she ran out of petrol.
The springs from the mattress had torn a hole in her tank.
Woman Driver's Calculation
Spot-on
A woman was stranded in the air when her car stalled on an opening
drawbridge in Wisconsin, USA.
A female motorist in Wisconsin had a heart stopping moment as the bridge
she was driving on was raised to let a ship through.
The unnamed motorist failed to restart her car as the Maple-Oregon
Bridge opened to a 45-degree angle to allow a ship to pass in Sturgeon Bay.
As worried onlookers gazed up from below, the car's emergency brake helped
the woman defy gravity and remain stationary as the giant bridge opened.
After the bridge swung shut, the lucky driver managed to re-start her car
and continued on her way, uninjured.
Will and Guy have found out that the woman involved remains unknown - an
amazing true story.
Outrageous Male Calculation!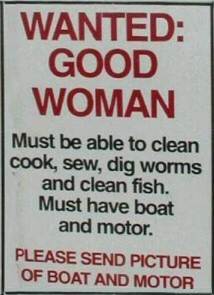 To even the score, here are jokes 'against'
men.
• Classes for Men • Dylan in Supermarket • BP Oil Spill •
World Maths Day
Math or Maths?
If we were to steer into even stormier waters, we could ask why do
American's call it 'Math', whereas we Brits call it 'Maths'. Is it
because Americans can only do one calculation at a time? Whereas we
Brits can multi-task, or should I say multi-math.
Footnote:
Please send us your
funny maths, or
even funny female math.