We hope that flicking through these amusing pictures will mean that on
your next car journey you will be on the lookout for funny road signs.
Funny Traffic Signs
Ham Sandwich - Deal, or No Deal?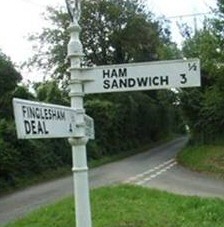 The above are all real towns or villages in Kent England
Mobile Homme Parade
Here is a parade with a difference!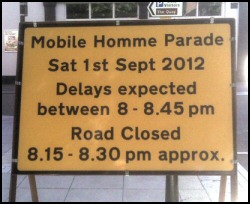 Funny UK road sign kindly snapped by Bernard Taylor in Poole, Dorset,
England.
Left Right, Right Left - I'm
Confused by These Funny Road Signs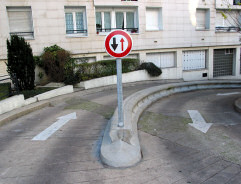 It doesn't get any easier. Peculiar UK road signs.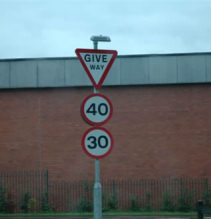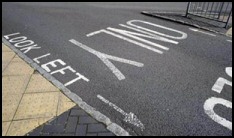 The above could be a road sign we British are exporting to America, but Will and Guy are not sure.
More Funny UK Road Signs
Don't worry, in England we have the 'Magic Roundabout'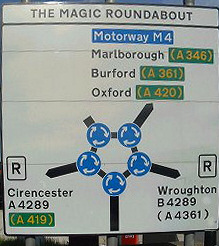 Oops! No I Meant The First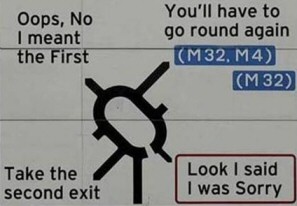 Plan B?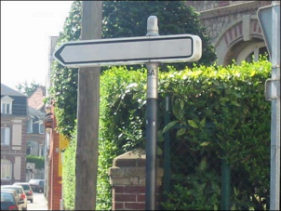 Show me the way to go home!
Danger Deep Excavations!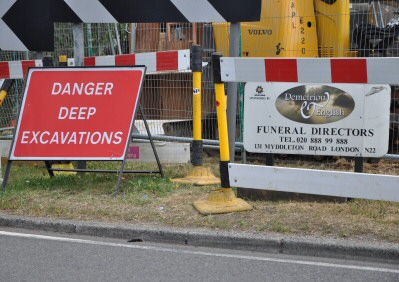 Above picture kindly snapped and sent in by Peter Dane. A combination
of two adjacent signs photographed in July 2010 on the roundabout at the
junction of Waterfall Road, Hampden Way/Morton Road London N14.
Secret Bunker - Not any more!
I thought we British were good at intelligence! Perhaps this is all a fiendish plot designed in the secret bunker to confuse the enemy?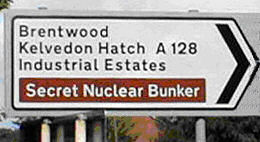 A Funny Road Picture from Sweden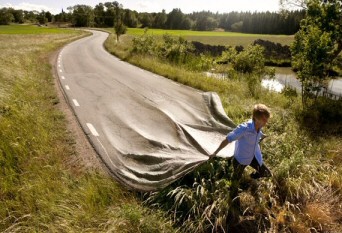 Erik Johansson is a professional
photographer and retoucher based in Sweden.
Footnote:
Please send us your funny traffic signs.
See more pictures of funny road signs, featuring
cars and street notices
•
Funny traffic signs •
Funny road signs
• Funny road signs UK •
Funny animal road signs
• Pictures of stupid signs •
Funny car pictures •
Dyslexic signs •
Funny garbage •
Funny signs
• Pointless signs •
Funny street signs •
Funny no parking signs •
Parking yellow lines
• 'No' signs