New HR Boss

Human Resources: Distribution: ALL STAFF Tuesday Jan 3rd.
Dear Staff,
It is advised that you come to work dressed according to your salary.
If we see you wearing Prada trainers & carrying a Gucci bag we assume
you are doing well financially and therefore you do not need a pay rise.
If you dress poorly, you need to learn to manage your money better, so that you may buy nicer clothes and therefore you do not
need a pay rise.
If you dress in-between, you are right where you need to be and therefore you do not need a pay rise.
SICK DAYS:

We will no longer accept a doctor statement as proof of sickness. If
you are able to go to the doctor, you are able to come to work.
SURGERY:
Operations are now banned. As long as you are an employee here, you need all your organs. You should not consider removing
anything. We hired you intact. To have something removed constitutes a breach of employment.
PERSONAL DAYS:
Each employee will receive 104 personal days a year.
They are called Saturday & Sunday.
HOLIDAYS:
All employees will take their vacation at the same time every year.
The holidays are as follows: January 1 & December 25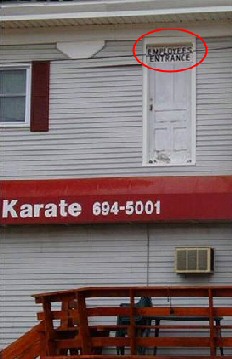 TOILET USE:

Entirely too much time is being spent in the toilets.
In the future, we will follow the practice of going in alphabetical Order. For instance, all employees whose names begin with '
A'
will go from 8:00 to 8:20, employees whose names begin with '
B'
will go
from 8:20 to 8:40 and so on. If you're unable to go at your allotted time, it will be necessary to wait until the next day when your turn comes again.
In extreme emergencies, employees may swap their
time with a co-worker. Both employees'
supervisors must approve this exchange in writing. In addition, there is now a strict 3-minute time limit in the stalls. At the end of three minutes, an alarm
will sound, the toilet paper roll will retract, the '
trap'
door will open and a picture will be taken.
After your second offence, your picture will be posted on the company bulletin board under the '
Chronic Offenders'
category.
LUNCH BREAK:



Skinny people get 30 minutes for lunch as they need to eat more so that they can look healthy.
Normal size people get 15 minutes for lunch to get a
balanced meal to maintain their average figure.
Fat people get 5 minutes for lunch, because that's
all the time needed to drink a Slim Fast and take a diet pill.
Thank you for your loyalty to our
company. We are here to provide a positive employment experience. Therefore, all questions, comments, concerns, complaints, frustrations, irritations, aggravations, insinuations, allegations,
accusations, contemplation, consternation and input should be directed elsewhere.
Hilarious Human Resources Course
A Funny and Alternative Slant on Management
Place 400 bricks in a closed room.
Put your new employees in the room and close the door.
Leave them alone and come back after 6 hours.


Analyse the situation you find:-
a. If they are counting the
bricks, put them in the Accounting Department.
b. If they are
recounting them, put them in Auditing.
c. If they have messed up the
whole place with the bricks, put them in Engineering.
d. If they are
arranging the bricks in some strange order, put them in Planning.
e.
If they are throwing the bricks at each other, put them in Operations.f. If they are sleeping, put them in Security.
g. If they have
broken the bricks into pieces, put them in Information Technology.
h. If they are sitting idle, put them in Human Resources.
i. If they
say they have tried different combinations, they are looking for more,
yet not a brick has been moved, put them in Sales.
j. If they have
already left for the day, put them in Marketing.
k. If they are
staring out of the window, put them in Strategic Planning.
l. If
they are talking to each other, and not a single brick has been moved,
congratulate them and put them in Top Management.
Footnote:
Funny HR item kindly sent in by Maggie Nutt
Will and Guy's Top Ten Funny Language "HR Speak"


Human Resources Use Funny Expressions
"Competitive salary" = We remain competitive by
paying less than our competitors.
"Must be deadline oriented" = You'll be six months
behind schedule on your first day.
"Some overtime required" = Some time each night and
some time each weekend.
"Must have an eye for detail" = We have no quality
control.
"Career minded" = Female Applicants must be
childless and remain that way.
"No phone calls please" = We've filled the job; our
call for résumés is just a legal formality.
"Seeking candidates with a wide variety of experience"
= You will, in fact, be replacing three people who have just left.
"Problem solving skills a must" = You're walking
into a company which is in perpetual chaos.
"Requires team leadership skills" = You'll have the
responsibilities of a manager, without the pay nor the respect.
"Good communication skills" = Management
communicates, you listen, figure out what they want and do it.
Social Media Explained
Twitter:
I'am eating a #Donut
Facebook: I like donuts
FourSquare: This is where I eat donuts
Instagram: Here's a vintage photo of a donut
YouTube: Here I am eating a donut
LinkedIn: My skills include eating a donut
Pinterest: Here's a donut recipe
Last FM: Now listening to 'Donuts'
G+ I'm a Google employee who eats donuts.
[Kindly sent in by Harriet]

Will and Guy's Top Ten Amusing, Hilarious and Funny Examples of Mistakes in
Application Letters
These funnies landed on the desk of the Human Resources Director
I have a graduate degree in unclear physics.
My hobbies include raising long-eared rabbis as pets.
My last job was as a plumbing and hating specialists.
I worked for 6 years as an uninformed security guard.
The academic scholarship I earned came with a plague.
Most of my experience to this point has been as a blue-color worker.
As part of the city maintenance crew, I repaired bad roads and
defective brides.
My career goal is to shave my talents with a growing company.
This has reference to your advertisement calling for a 'typist And
an accountant - Male or Female'... As I am both for the past Several years
and I can handle both; I am applying for the post.
As my mother-in-law has expired and I am responsible for it, Please
grant me 10 days leave.
This Modern Life: Work/Life Balance

See more funny computer
pictures.
Funny Human Resources Story
A big steel company was feeling it was time for a shakeup so they hired a
new head of human resources. Well, the new boss was determined to rid the
company of all slackers.
On a tour of the facilities, this HR supremo noticed a guy leaning against
a wall. The room was full of workers and he wanted to let them know
that he meant business; so he asked the guy, "How much money do you make
a week?"
A little surprised, the young man looked at him and said, "I make $500 a
week. Why?"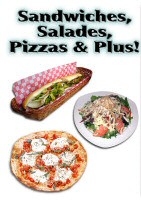 The Human Resources boss said, "Wait right here." He walked back to his
office, came back in two minutes, and handed the guy $2,000 in cash and
said, "Here's four weeks' pay. Now GET OUT and don't come back."
Feeling pretty good about himself, the new boss looked around the room
and asked, "Does anyone want to tell me what that slacker did here?"
From across the room a voice said, "Pizza delivery guy from Domino's."
Resimay
Deer Sir,
I waunt to apply for the secritary job what I saw in the paper. I can Type
real quik wit one finggar and do sum a counting.
I think I am good on the phone and no I
am a pepole person, Pepole really
seam to respond to me well.
Im lookin for a Jobb as a secritary but it musent be to complicaited.
I no my spelling is not to good but find that I Offen can get a
job thru my
persinalety. My salerery is open so we can discus wat you want to pay me
and wat you think that I am werth,
I can start imeditely. Thank you in advanse fore yore anser.
hopifuly
Yore best aplicant so farr.
Sinseerly,
Peggy May Starlings
PS : Because my resimay is a bit short - enclosed is a pickture of me taken at my last jobb.
Funny Appraisals
Gets along extremely well with superiors and subordinates alike: A coward.
Happy: Paid too much.
Hard worker: Usually
does it the hard way.
Identifies major management problems: Complains a lot.
Indifferent to instruction: Knows more than superiors.
Internationally know: Likes to go to conferences and trade shows in Las Vegas.
Is well informed: Knows all office gossip and where all the skeletons
are kept.
Inspires the cooperation of others: Gets everyone else to do the work.
Is unusually loyal: Wanted by no-one else.
Keen sense of humour: Knows lots of dirty jokes.
Keeps informed on business issues:
Subscribes to Playboy and National Enquirer.
Listens well: Has no ideas of his own.
Maintains a high degree of participation: Comes to work on time.
Maintains professional attitude: A snob.
Meticulous in attention to detail: A nitpicker.
Mover and shaker: Favours
steamroller tactics without regard for other opinions.
Not a desk person: Did not go to college.
Ideas to Enliven Your Next Meeting
Dreading another boring company meeting? Don't despair, have some
fun with it! Make it more exciting and memorable by trying some of
these Ways to Liven Up a Meeting:
Spill coffee on the conference table. Make a little paper boat and sail
it down the table.
Give a broad wink to someone else at the table. In time, wink at
everyone.
Occasionally turn to the person next to you and twirl your index finger
around your ear as if to indicate that the speaker is slightly crazy and
everybody knows it.
Bring a hand puppet, preferably an animal. Ask it to clarify difficult
points.
When there is a call for questions, lean back in your chair, prop your
feet up on the table, smile contentedly, and say, "Well, here's the way I
see it, J.B..." (or any other impressive-sounding initials that are not
actually your boss').
Bring a small mountain of computer printouts to the meeting.
Include some old-fashioned fanfold paper for dramatic effect. Every time the
speaker makes a point, check for it in one of the printouts. Pretend
to find substantiating evidence, nod vigorously, and say, "uh-huh, uh-huh!"
Stay behind as everyone else, including the boss, leaves. Thank
them for coming.
Footnote:
Story kindly sent in by Alistair Milne

Please send us your funny Human Resources horror story.
See more funny employee evaluation, human resources
stories
• Funny appraisal •
Human resource horror stories •
Funny newspaper headlines
•
Salary review •
Evaluations •
Funny newspaper ads •
Funny application forms
•
Academic jargon •
Strange but true stories •
Amusing letter
• Home - Clean jokes