We have collected pictures of Santa Claus in variety
of carvings, photographed at different locations, and constructed from different materials.


Santa Claus Sculpture Collection
World's Biggest Santa
Snow Sculpture
Sand Santa Sculpture
Funny Simpsons Snow Sculptures
Golden Father Christmas Statue
More Santa Claus Pictures
World's Biggest Santa Snow Sculpture
The freezing northern city of Harbin is building what organizers say is
the world's largest Santa ice carving. The giant Father Christmas,
160 metres long and 24 metres high. It centres on an enormous face of Father Christmas, complete with flowing
beard and hat.
Its huge size and unseasonably warm temperatures have made the job
especially challenging, Tang Guangjun, one of the sculptors, informed Will
and Guy. 'It is even bigger and higher than last year's, and more difficult. The weather swings between warm and cold, so it becomes very wet and
slippery on the ice. It is very dangerous for us,' he said.
Harbin, the capital of Heilongjiang province, China is one of the
country's coldest places. Winter temperatures can drop to below -35 C. Every
year the city plays host to a world-renowned ice festival. But the effects
of global warming are taking a toll as the snow and ice now melt more
rapidly than in the past. Organizers reported that they had to artificially
make snow for their Santa Claus sculpture.
See more on Chinese Ice Festivals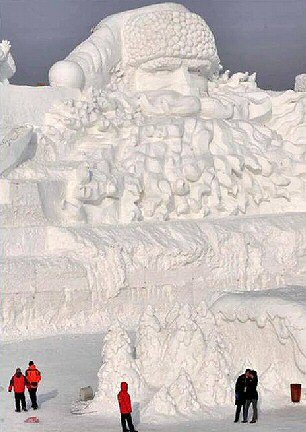 Sand Santa Sculpture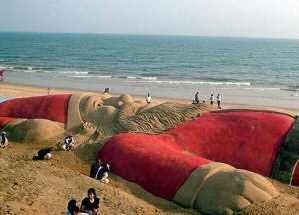 See more snow pictures
See more funny Santa pictures
and cartoons
Wonderful Dragon Ice Sculpture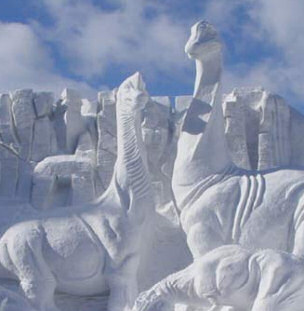 See more ice carvings
Funny Simpsons Snow Sculptures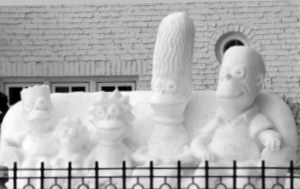 Home for Sculpted Santas?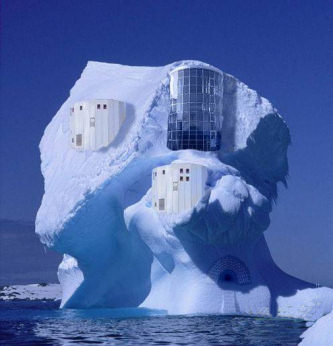 This
Santa Paid the Price with His Head?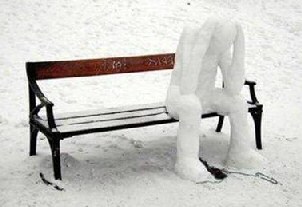 Guy thought that snow picture showed a headless snowman.
Will
pointed out that the snowman in the above photo has his head in his hands.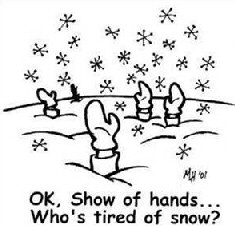 Pictures of Snow Balls? or Ice Balls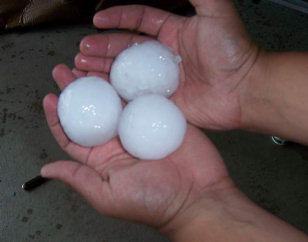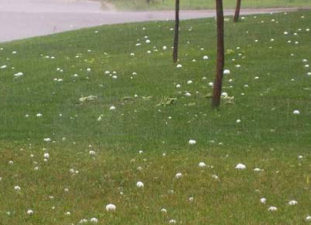 Where Did These Snowballs or Ice-balls Come From?
We know a farmer who grows snowballs just outside Tinseltown, Vancouver, Canada.
They are a difficult crop to grow and amazingly, the snow balls are ready for harvesting every year on April the first. The farmer is working on a variety of snow balls that he can grow in December so that they are
ready for Christmas, unfortunately he cannot get the fairies to plant them at the right time, would you believe they are complaining that Christmas time is too cold to work.
Golden Father Christmas
Statue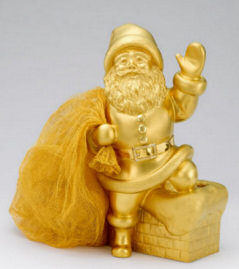 This pure gold
statue of Father Christmas weights 20 kilos, Santa even has 10 gold coins in his belt. It was created by Ginza Tanaka and is offered on sale for 200 million yen ($1.8 million). Tanaka's company took 3 months to
fashion the statue. Rumour has it that he created 2 or even 3 of these pure gold Santas. It is difficult to judge its size from the picture, but
Santa stands about 40 centimetres, those lucky enough to live in
Tokyo can see the statue in the Shinsaibashi district of Osaka.
See more Father Christmas
pictures
Footnote:
Please send us more of your Santa
sculptures in snow or other interesting materials.
See more funny Santa jokes and funny pictures.
Also snowman pics
∗ Funny Santa Claus
pictures
∗ Father Christmas
∗ Funny Santa cartoons
∗ Funny Santa sleigh
∗ Children with Santa ∗
Santa Shot
∗ Snowman jokes
∗ Santa Claus history
∗ Kids jokes
∗ Santa pictures kids ∗ Santa Banta jokes
∗ Funny snowmen
∗ Santa sculpture
∗ Santa quotes