Here is a video to get you in the Christmas mood. The short clip has all the festive ingredients, snow, snowballs, that carefree Christmas feeling. After the horses have finished their exertions, I can imaging them hanging up their Christmas stockings.
Funny Horses Snowball Fight
Here below, is a funny snowball video clip which shows a clever mixture of animation and film.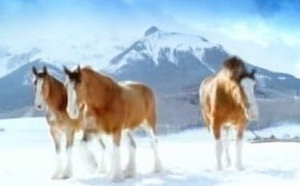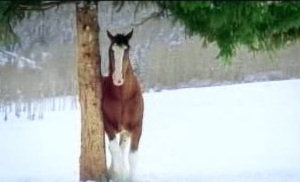 Butter would not melt in the horses mouth, but look at that hoof back-heeling a snowball. N.B. With some browsers you need to click
twice
on the Play arrow

to start the video.