What have we here? What's in that basket?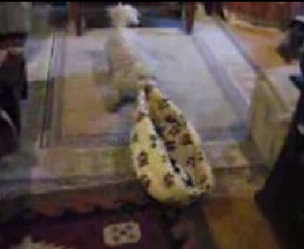 Here we have a picture of a peaceful cat in a basket and a Scotty dog looking innocently at the camera.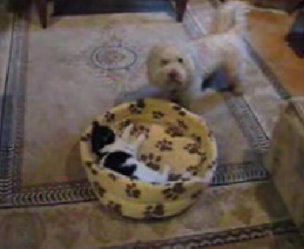 Woops, the basket has turned up-side-down. How could that have happened?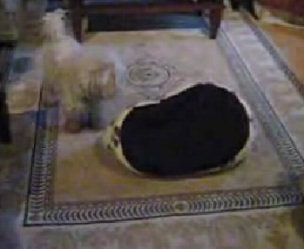 Enjoy the Cat and Dog Video
Is this a different cat in a dog basket?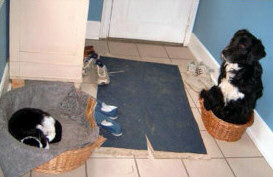 Dog gets revenge on cat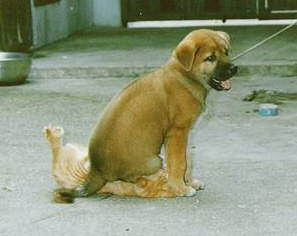 Here is Lily - a Cat Back in Control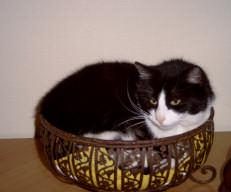 Beware of the Dog?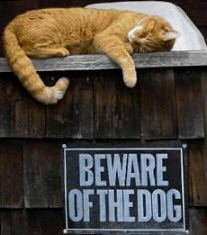 Guy is confused, but the cat does not seem to care!