Will and Guy have a selection of funny car
pictures. We have the photos to demonstrate this amazing family. Do they have
relatives near you? If so get the camera ready and send us the pictures.
1) The father of this crazy family has a dream job as a film extra, but then he over acts, takes his eyes off the road then drives over the edge.
Spot the name of the company on this funny car picture.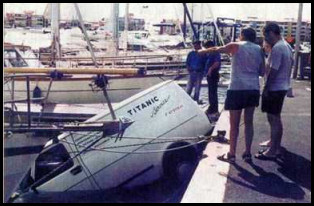 2) Sister has trouble parking her 4x4. She parks her
car anywhere, here is an example.
3) Brother cannot toe (or tow) the company line -
he works for Pepsi but drinks Coca Cola! Check that red label on the
bottle he's
swigging.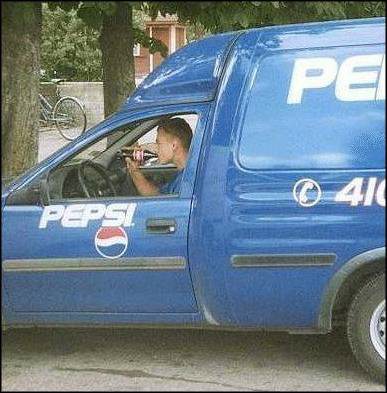 3a) Another Brother in Action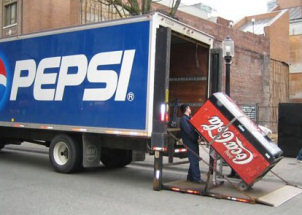 4) Mother photographed parking in the supermarket - allegedly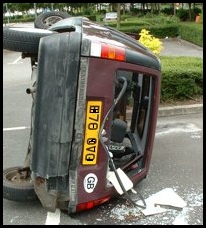 5) Uncle Faustus -
Registered Blind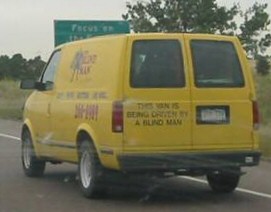 While Uncle Faustus is a registered blind man, it's O.K for him to drive
because his guide dog is in the passenger seat.
6) Russian Relatives - Loading a Lada onto a car transporter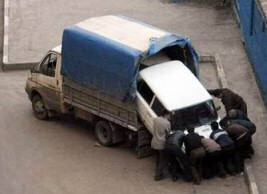 7) And finally a funny car picture of the family black sheep (another brother).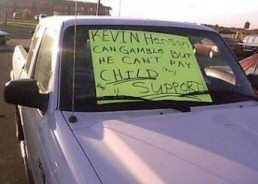 Footnote:
Please send us your funny car pictures