Here is a page of our free, funny car jokes, stories and one-liners. Will
and Guy have collected diverse selection of a dozen of the best motorist and car jokes.
A Dozen Car Jokes and Funny Stories
1) Don't
Swear At Other Drivers!
Eddie was driving down the road and a met a car coming the other way.
Although there was room to pass easily, Eddie forced the oncoming car to slow down and wound down his window and shouted 'Pig'. The other driver looked in his rear view mirror and swore at Eddie.
Then his car hit the pig.
2) Murphy's Car Is Stolen
Murphy's wife borrowed his car and parked in the supermarket car park. Just as she came out laden with shopping, she saw a young lad break into the car, hot wire it and drive off. Naturally she reported the
matter to the police.'
What did he look like?, the sergeant asked. 'I don't
know she replied, but I got the licence plate'.
3) Time To Stop
A traffic cop pulled alongside a speeding car on the motorway. Glancing into the car, he was astounded to see that the young lady, who was driving, was knitting.
Realising that she was oblivious to his flashing lights and siren, the policeman wound down his window, turned on his loudspeaker and yelled, 'PULL OVER!'
'NO', the young lady yelled back, 'IT's A SCARF!'
4) Here
Is a Selection of Strange But True Stories from People Filling in Their Insurance
Claims.
The following quotes show what people write on their car insurance claim forms. Apparently these are strange but true stories collected by assessors.
Funny car jokes and one-liners sent in by Alan Turnham
To avoid a collision I ran into the other car.
A pedestrian hit me and went under my car.
I thought the side window was down but it was up, as I found when I put my head through it.
If the other driver had stopped a few yards behind himself the accident would not have happened.
She suddenly saw me, lost her head and we met.
Cow wandered into my car. I was afterwards informed that the cow was half-witted.
Three women were talking to each other and when two stepped back and one stepped forward I had to have an accident.
There were plenty of lookers-on but no witnesses.

A bull was standing near and a fly must have tickled him because he gored my car.
5) What
To Do About Cars Speeding In Villages?
The local council could not
afford a speed camera, so they put up a sign saying:
Slow down Old People's
Home. - It had no effect.
At the next meeting the decided to play on the paternal instincts and put up a sign:
Danger - Children at Play. The result was no discernable reduction in traffic speed.
Then the chairman had a brain-wave and suggested they try a sign with:
Nudist Colony. - As a result of the Nudist
Colony notice, white vans and lorries crawl
thought the village.
5a) Fact is Stranger than Fiction - Miss Whiplash
Andy Jones decided to put into practice the idea of slowing down motorists
with an eye catching statement. Mr Jones of Littledean, Gloucestershire,
England decided to use a manikin model instead of a written sign. What
makes this more complicated and more interesting is that Mr Jones owns a crime
museum, and his model is 'Miss Whiplash'. She certainly turns heads.
Councillor Bernie Giles takes the view that 'Miss Whiplash' is not necessary,
and other believe that she may cause more accidents than she prevents.
More
Funny Car Stories
6) Good Deal for Freya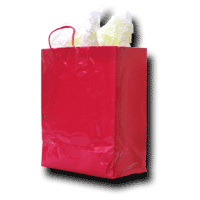 Freya was driving her Chevrolet Vega home in New Mexico when she saw an elderly Apache woman walking along the side of the road. She stopped the car and asked the woman if she would like a lift?
With a
silent nod, the woman climbed into the car. Freya tried in vain to make conversation with the Apache woman.
The old Apache looked closely at everything she saw, studying every little detail, until she
noticed a red gift bag on the seat next to Freya.
'What's
in the bag?'
asked the old woman.
'It's
a bottle of whisky that I got for my husband.'
The Apache woman was silent for another minute or two.
Then speaking with the quiet wisdom of an elder, she said, 'Good trade.'
This car joke was kindly sent in by Ernst Jordan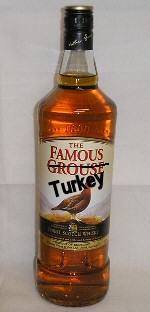 7) Best Driving Excuses
I was thinking of listing my favourite driving excuses, but I heard a case of
website where a chap boasted about getting away with something, only for the Police to read his site and arrest him. So I'll have to keep certain ideas in the pending tray. Well I cannot leave you
in suspense. Here is my favourite driving excuse, names have been withheld to protect the guilty.
A lady drove the wrong way up a one way street and then parked on double yellow lines. When
she came out of the shop, there was a policeman, notebook in hand.' Do you realize what you have just done madam?' the policeman said, as reeled of enough offences to have her banned from driving.
'But
you cannot book me officer', she said. The officer replied more intrigued than doubting his authority, 'and why not? 'Because', the lady said, 'my husband will beat me - AGAIN.'
I have to say quickly, that I know for a fact, that this lady's husband is the most mild mannered and loving man you could meet (and its not me). What I am searching for is the magic driving
excuse but reversing the genders. I cannot in all sincerity say to a police officer, 'You cannot book because my wife will beat me', or even 'because my wife will nag me - again'. It just
does not carry these same Veritas when the genders are reversed.
8) An Unnamed Formula One Team
The unnamed Formula One Team sacked its entire pit crew yesterday. The announcement followed their decision to take advantage of the UK Government's
Youth Opportunity Scheme and employ people from Liverpool.
The decision to hire the teenagers was brought on by a recent documentary on how unemployed youths from Liverpool area were able to remove a set of wheels in less than six seconds without proper equipment, whereas
the formula ones
existing crew can only do it in eight seconds with millions of euros worth of high tech equipment.
Prime Minister Tony Blair went on record as saying this was a bold move by the the
Formula 1 management,
which demonstrated the international recognition of the UK under New Labour. As most races are won and lost in the pits, the unnamed team now have the advantage over every team.
However, Formula one may have got more
than they bargained for. At the crew's
first practice session the Liverpool pit crew successfully changed the tyres in under six seconds, but within 12 seconds they had re-sprayed, re-badged, and sold the
vehicle to the ***** Team for eight bottles of Stella, a kilo of speed and some photos of M******'s
bird in the shower.
9) A True Car Story - Allegedly
A man goes to a party and has too much to drink. His friends plead with him to let them take him home. He says no - he only lives a mile away.

About five blocks from the party the police pull him over for
weaving all over the road, ask him to get out of the car and take the breathalyser test. Just as he is about to blow into the bag, the police radio informs the policemen of a robbery taking place in a house a
short distance away.
The police tell the partygoer to remain where he is, they will be right back; and they run down the street to the robbery.
The guy waits and waits and finally decides to drive home.
When he gets there, he tells his wife he is going to bed, and to tell anyone who might come looking for him that he has 'flu and has been in bed all day.

A few hours later the police knock on the door. They
ask if Mr. X lives there and his wife says yes. They ask to see him and she replies that he is in bed with 'flu and has been there all day. However, the police have his driver's
license. They ask to see his car,
and she asks why. They insist on seeing his car, so she takes them to the garage and opens the door where they find the police car, lights still flashing.
Motorway Problem
As Retired Lieutenant Commander Andrew Craig was driving his old car down the motorway, his mobile phone rang. Answering, he heard his wife's
voice urgently warning him, 'Andrew, I just heard on the
news that there's
a car going the wrong way on the M275. Please be careful!'
'Botheration, 'said Andrew, 'Its not just one car. Its hundreds of them!'
10) Young v Old Drivers - No Contest
Elsie, an elderly lady, stopped to drive into a parking space when a young man in his brand new red BMW drove around her and parked in the space that she had been waiting for. Elsie was so angered that she
approached the young fellow and enquired, through gritted teeth, 'I was about to park there.'
The man looked at her with disdain and replied, 'That's
what you can do when you're young and bright.'
This annoyed Elsie even more, so she got back in her car, backed it up and then she stamped on the accelerator and rammed straight into his BMW.


The young man ran back to his car and shouted in a
stunned voice, 'What did you do that for?'
Elsie smiled at him and said, 'That's
what you can do when you're old and rich.'
11) To My Darling Husband
Before you return from your overseas trip I just want to let you know about the small accident I had with the pick up truck when I turned into the driveway.
Fortunately not to bad and I really didn't get hurt, so please don't worry too much about me.
I was coming home from Asda, and when I turned into the driveway I accidentally pushed down on the
accelerator instead of the brake. The garage door is slightly bent but the pick up fortunately came to a halt when it bumped into your car.
I am really sorry but I know with your kind hearted
personality you will forgive me. You know how much I love you and care for you my sweet heart. I cannot wait to hold you in my arms again.
Your loving wife.
Tracey
XXX
P.S. Here is a picture of what happened to the car.
12)
Drive on....Classic Car Tale
A group of pensioners were discussing their medical problems at the Day Centre coffee morning.
'Do you realise,'
said one, 'My arm is so weak I can hardly hold this coffee cup.'
'Yes, I know.'
replied the second, 'My cataracts are so bad I can't
see to pour the coffee.'
'I can't
turn my head,'
rejoined the third, 'because of the arthritis in my neck.'
'My blood
pressure pills make my dizzy,'
commented the fourth, adding, 'I guess that's
the price we pay for getting old.'
'Well, it's
not all bad.'
piped up the first, 'We should be thankful that we can still drive.'
See more car jokes
Footnote:
Please write to Will and Guy if you have a funny car joke.
Joke of the Day Email
Get a clean joke delivered to your inbox every
day, no strings attached, just part of our service. Free
subscription to
our Funny Joke of the Day email.
We have over 1,500 pages of funny pictures, clean jokes, stories and amusing videos. Please use the Search below to find a topic of particular interest:
Thought of the Day Subscription
Our offer is to email you an inspirational
'Thought of the day'. Your subscription is completely free of cost and there
are no adverts. Sign up for our 'Thought of
the Day'.