I know a lot about cars. I can look at a car's headlights and tell you exactly
which way it's coming. Mitch Hedberg
Car needs a new fan?
I once had a car which needed a new fan belt. However, mine was nothing like this: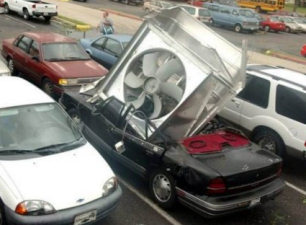 I used to like all farm vehicles
but now I am an extractor fan!
Car - Fan of little pink cars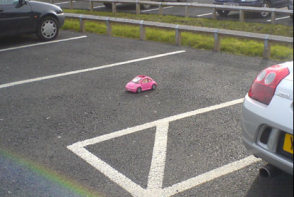 Brian Taylor photographed 'A pink model car left in a car park in Lichfield, Staffordshire, and the model has even received a 'parking ticket' from a humorous parking attendant.' Reports BBC online.
Fan of a Flower Power Car?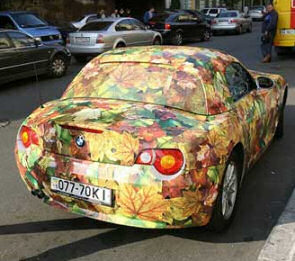 Car Keying - Key to Car?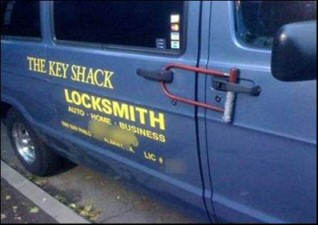 The Ultimate Car Fan?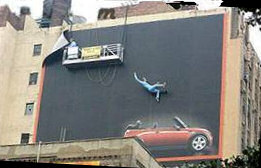 Footnote:
Please send us your funny car fan pictures