Will and Guy's quotes about cats researched from comedians, literature and films.
I got rid of my husband. The cat was allergic.
Our Top Ten
Fascinating, Funny Sayings About Cats
There is no snooze button on a cat who wants breakfast.
I got rid of my husband. The cat was allergic.
Never feed your cat anything that doesn't match the carpet.
You know when people see a cat's litter box, they always say, "Oh,
have you got a cat?" Just once I want to say, "No, it's for company!"
"Humans: No fur, no paws, no tail. They run away from mice. They
never get enough sleep. How can you help but love such an absurd
animal?" Anonymous cat about humans
Anything on the ground is a cat toy. Anything not there yet,
will be.
Cats are like potato chips. You can never have just one.
Some people who have cats go on to lead normal lives.
Cat's motto, "No matter what you've done wrong, always try to make
it look as if the dog did it."
Cat At War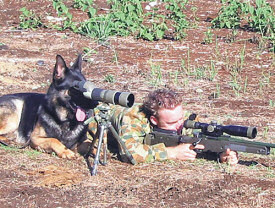 See more comic cat pictures.
Five Favourite and Fun
Cat Quotations
A cat has absolute emotional honesty. Ernest Hemingway
The smallest feline is a masterpiece. Leonardo Da Vinci
Cats invented self-esteem. Erma Bombeck
I gave my cat a bath the other day... they love it. He sat
there, he enjoyed it, it was fun for me. The fur would stick to my
tongue, but other than that .... Steve Martin
Way down deep, we're all motivated by the same urges. Cats
have the courage to live by them. Jim Davis (Garfield creator)
Cat or Dog?
Whose Side Are You On?
If you're much like a cat, there's something to learn from the dogs:
loyalty, courage, and an unconditionally loving and positive attitude, for
example.
If you're much like a dog, there's something to learn from the cats:
independence, dignity, mutual respect and being yourself, for instance.
If you aren't at all like a cat and not at all like a dog, then we think
there may well be something you can learn from both.
Funny Cat Sayings (And a
Few Dogs!)
I am as vigilant as a cat to steal cream. William
Shakespeare, Henry IV
"All right", said the Cat, and this time it vanished quite slowly,
beginning with the end of the tail, and ending with the grin, which
remained some time after the rest of it had gone. Lewis
Carroll, Alice's Adventures in Wonderland
So much time, so little to do... Garfield The Movie (2004)
'I hate Mondays.' Garfield The Movie (2004)
Love me, feed me, never leave me. Garfield The Movie
(2004)
Cats' hearing apparatus is built to allow the human voice to easily
go in one ear and out the other. Stephen Baker
The mathematical probability of a common cat doing exactly as it
pleases is the one scientific absolute in the world. Lynn M.
Osband
Dogs are the leaders of the planet. If you see two life forms, one
of them is making a poop, the other's carrying it for him, who would you
assume is in charge? Jerry Seinfeld
The noblest of all dogs is the hot-dog; it feeds the hand that bites
it. Laurence J. Peter. (I like this one says Will).
Cat Says No No No
Cat Boxes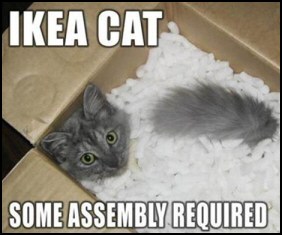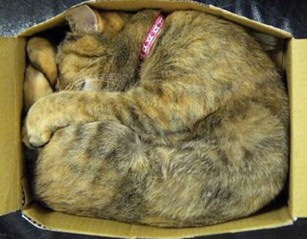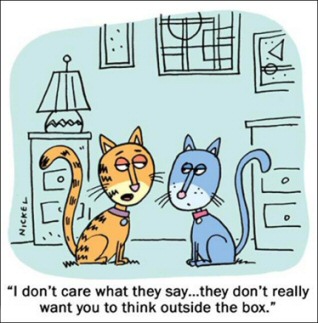 Thought
Provoking Cat Quotes by Carl Van Vechten
A cat is never vulgar.
An ordinary kitten will ask more questions than any five-year-old.
As an inspiration to the author, I do not think the cat can be
over-estimated. He suggests so much grace, power, beauty, motion,
mysticism.
I do not wonder that many writers love cats; I am only surprised
that all do not.
The cat, it is well to remember, remains the friend of man because
it pleases him to do so and not because he must.
There is, indeed, no single quality of the cat that man could not
emulate to his advantage.
Extracts from Carl Van Vechten's 1922 book: "Tiger in the house".
Top
10 Cat Names
The Naming of Cats is a difficult matter. T.S. Elliot, "The
Naming of Cats" Old Possum's Book of Practical Cats.
Kitty
Smokey
Shadow
Tiger (Tigger)
Boo (Boo Boo)
Molly
Spike
Princess
Patches
Sam (Samantha)
Another Batch of Popular Cat Names
Whiskers
Fluffy
Katie
Blackie
Coco
Bandit
Lady
Misty
Morris
Casey
The Naming of Cats
The Naming of Cats is a difficult matter,
It isn't just one of your
holiday games;
You may think at first I'm as mad as a hatter
When I
tell you, a cat must have three different names
First of all, there's the
name that the family use daily,
Such as Peter, Augustus, Alonzo or James,
Such as Victor or Jonathan, or George or Bill Bailey -
All of them
sensible everyday names.
There are fancier names if you think they sound
sweeter,
Some for the gentlemen, some for the dames:
Such as Plato,
Admetus, Electra, Demeter -
But all of them sensible everyday names.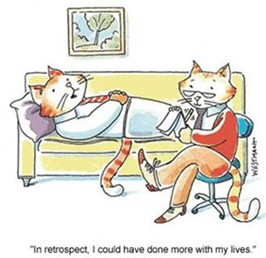 But I tell you, a cat needs a name that's particular,
A name that's
peculiar, and more dignified,
Else how can he keep up his tail
perpendicular,
Or spread out his whiskers, or cherish his pride?
Of
names of this kind, I can give you a quorum,
Such as Munkustrap, Quaxo,
or Coricopat,
Such as Bombalurina, or else Jellylorum -
Names that
never belong to more than one cat.
But above and beyond there's still one
name left over,
And that is the name that you never will guess;
The
name that no human research can discover -
But the cat himself knows, and
will never confess.
When you notice a cat in profound meditation,
The
reason, I tell you, is always the same:
His mind is engaged in a rapt
contemplation
Of the thought, of the thought, of the thought of his name:
His ineffable effable
Effanineffable
Deep and inscrutable singular
Name.
By T S Elliot
Footnote:
Please write to Will and Guy if you have any funny cat
sayings. For example, Simon Mazik sent this:
A Cat in an Empty Apartment by Wislawa Szymborska
Die? One does not do that to a cat.
Because what's a cat to do
in
an empty apartment?
Climb the walls.
Caress against the furniture.
It seems that nothing has changed here,
but yet things are different.
Nothing appears to have been relocated,
yet everything has been shuffled
about.
The lamp no longer burns in the evenings.
Footsteps can be heard on the stairway,
but they're not the ones.
The hand which puts the fish on the platter
is not the same one which
used to do it.
Something here does not begin
at its usual time.
Something does not
happen quite
as it should
Here someone was and was,
then suddenly
disappeared
and now is stubbornly absent.
All the closets were peered into.
The shelves were walked through.
The rug was lifted and examined.
Even the rule about not scattering
papers was violated.
What more is to be done?
Sleep and wait.
Let him return,
at least make a token appearance.
Then he'll learn
that one shouldn't treat a cat like this.
He will be approached
as
though unwillingly,
slowly,
on very offended paws.
With no
spontaneous leaps or squeals at first.
Translated by Walter Whipple.
Joke of the Day Email
Get a clean joke delivered to your inbox every
day, no strings attached, just part of our service. Free
subscription to
our Funny Joke of the Day email.
We have over 1,500 pages of funny pictures, clean jokes, stories and amusing videos. Please use the Search below to find a topic of particular interest:
Thought of the Day Subscription
Our offer is to email you an inspirational
'Thought of the day'. Your subscription is completely free of cost and there
are no adverts. Sign up for our 'Thought of
the Day'.