Call them what you like, bicycles, treaders, bikes, tandems, or cycles we have
a funny
pictures of the machine.
Funny Cycles
Tour de France
Funny Pictures
Tour de France Jokes
Cyclists in Trouble
Cycle Jokes
When You Have a Bike ...
Lawn Mower Jokes
Pictures of Funny Bicycles
Can This Funny Bicycle
Possibly Work?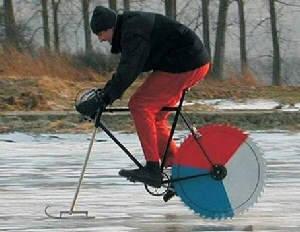 Will says this ice bicycle could work. Guy says that funny iky bikey
has no chance? What do you think?
Beware of Chaining Your Bicycle To
a Tree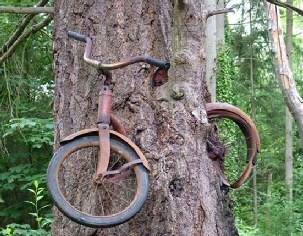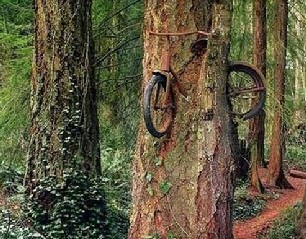 Woolly and Snowy Bikes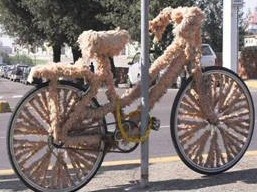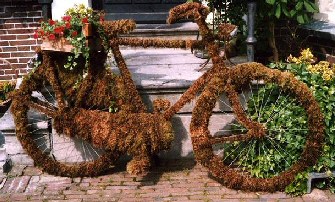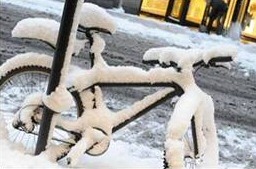 Icicle Cycles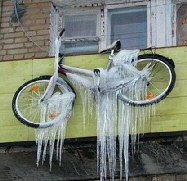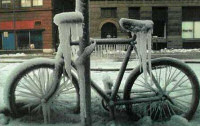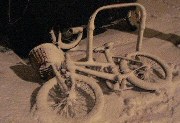 This picture of a snow covered bicycle (right) was taken by Kat Locke, Hove, East Sussex, England in
December 2009.
Skeleton Bike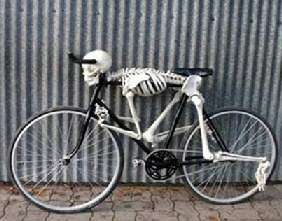 Eric Tryon, from Canada, invented this rather ghoulish bike which can
be ridden. Impressive at Halloween!
Footnote:
Please send us your funny bicycle pictures.
So You Think You've Had A Bad Day Cycling?
Robert Evans, 46, had a really bad day recently, Will and Guy have
learned. Read this short and hilarious [but not for him] account of his day.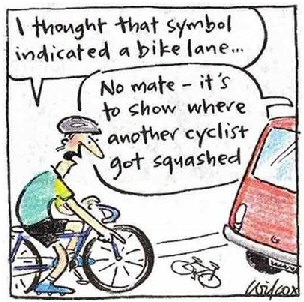 Firstly, Mr Evans, from Boulder, Colorado, USA, was knocked down by a car
in a hit-and-run incident and was taken to hospital for his injuries, but
was released later that night only slightly hurt. Then, as he was
making his way back into town with his bicycle he was hit by a railway train
while crossing a bridge. Luckily he was found alive, in a creek, and taken
to hospital for a second time; once more his injuries were found not to be
life-threatening.
This tale of woe does not end there, Will and Guy have established;
because the 50ft long bridge on which Mr Evans was run over by the train
is only wide enough for the train, and is not for use by pedestrians.
Robert Evans, now, to add to all his problems, faces prosecution for
trespassing. You couldn't make it up!
Bollard
- Ouch!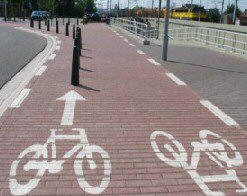 Brings tears to the cyclists' eyes. Unusual
Next, we have the water hazard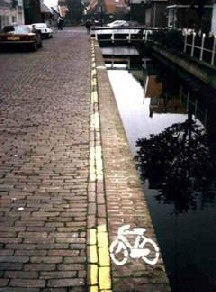 Let's Get the Shopping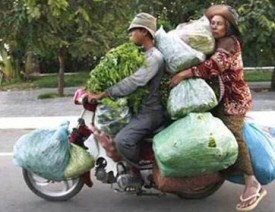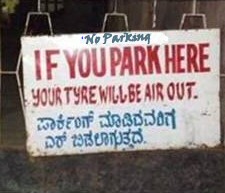 Wooden Bike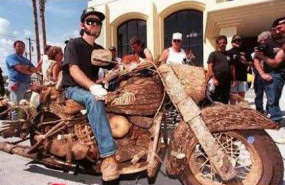 From
the Sublime to the Outrageous - Swarovski Crystal Bicycle
This is probably world's most expensive bicycle at just over £60,000,
[approx. $105,000 USD] think Will and Guy. Called the Gold Bike Crystal
Edition; each of the ten produced is hand-built and gold-plated with
24-carat gold, and decked out with over 600 *Swarovski crystals. Hand-sewn
leather grips and a Brooks leather saddle provide finishing touches to the
bike, with each limited edition number embossed with gold leaf and set into
a leather badge onto the bike's head tube. The business, Scandinavian design
company Aurumania, has also created a 24-carat gold wall holder for the
bike, so it can be displayed as a work of art.
*

Swarovski Crystals are high quality Austrian cut glass crystals that are
expertly faceted and polished to produce the finest quality crystals
available. The reason for their popularity is that they sparkle and shine
like diamonds.
Will
and Guy's Top Ten Fun Trivia About the Tour de France
123,900 - calories burned by a rider in the course of the Tour
324,000 at 60rpm, 486,000 at 90rpm - number of pedal strokes taken
per rider over the Tour
Three - average number of chains worn out by a single rider
792 - total number of tyres used by the peloton
28 minutes 27 seconds - biggest ever winning margin [Fausto
Coppi over Stan Ockers, 1952]
22 minutes 50 seconds - biggest winning margin on stage win
[Jose Luis Viejo, 1976]
Seven - highest total number of "King of the Mountains"
victories [Richard Virenque]
Eight seconds - smallest winning margin [American Greg LeMond
over Laurent Fignon in 1989]
55.152 kph over 7.2km - fastest prologue [Chris Boardman,
1994]
Ten - fewest ever finishers [1919, out of 69 starters]
Footnote:
Please send us pictures of your funny bicycles.
See more sections of funny pictures, amusing videos
and clean jokes