Here is a what you may loosely call a Video, it is
certainly an animation. What it does is celebrate St Patrick's
day and Guinness. I would also like to draw your attention to the company ScreenMates because if you like this style of animation
ScreenMates have more offerings.
Here is Seamus looking for his pint of Guinness. I love the Shamrock in his hat.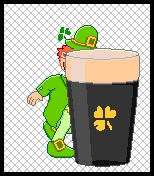 My how the glass of Guinness has grown, what will happen next?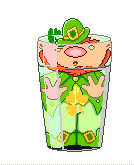 Has Seamus died and gone to heaven? Check out the St Patrick's day video
Incidentally, Will once used to sing the Guinness label.
Free Video Download of St Patrick's
Day
Stock-up on Guinness?
A clever criminal has found an unusual way to stock up on booze for Christmas. The thief drove a truck into the Guinness Brewery on Dublin's Victoria Quay and made off with a trailer full of drink.
Local
police [Garda Sìochána] say the villain drove away with 180 kegs of Guinness, 180 kegs of Budweiser and 90 kegs of Carlsberg worth an estimated £45,000. The 450 kegs contain around 40,000 pints, reports Sky
News.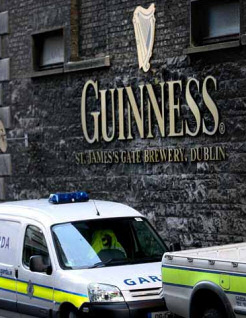 Footnote:
Please send us your funny St Patrick's day video
See more clean drunk jokes and funny bartender stories:
•
Funny drink jokes •
Irish video •
Funny Bartender •
Hillbilly jokes •
Funny drunk signs •
Home
•
Funny drinking stories •
Doctor's drinking advice •
Drunk stories •
Pub jokes •
Drinking guide
•
Beer Trivia •
Milkman stories •
Bus driver jokes •
Test for drunks •
Funny pub names