This section lists our favourite sports jokes, stories.
Wherever you meet sportsmen, whether from soccer, cricket, rugby or golf
you will find banter and a raft of unlikely nicknames.
More Pages of Sports Jokes and Funny Pictures
Alternative Olympics
Baseball Jokes
Basketball Humor
Colemanballs
Cricket for Americans
Cricket Report
Cricket Nicknames
Cyclists - Winner and Loser
Golf Cartoons
Golf Jokes
Golf Pictures
Golf Pro - Trick or Tip?
Golf Stories
Rugby Nicknames
Rugby Stories
Rugby - Welsh Jokes
World Cup Rugby Jokes
Soccer Jokes and Stories
Stupid Footballers
Sporting Nicknames
Sports Quotes
Sports Stories
Sports Car
Streaker Video
Tennis - Wimbledon
Selection of Sports Jokes and Funny Stories
Great Golf One-liners
It took me seventeen years to get 3,000 hits in baseball. I did it in one afternoon on the golf course: Babe Ruth
Columbus went around the world in 1492. That isn't a lot of strokes when you consider the course: Lee Trevino
These greens are so fast I have to hold my putter over the ball and hit it with the shadow: Sam Snead
If you think it's hard to meet new people, try picking up the wrong golf ball: Jack Lemmon
Funny Sports Quotes
Bill Peterson, a Florida State football coach, 'You guys line up alphabetically by
height.'
And '
You guys pair up in groups of three, then line up in a circle.'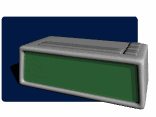 Lou Duva, veteran boxing trainer, on the
Spartan training regime of heavyweight Andrew Golota, 'He's
a guy who gets up at six o'clock in the morning regardless of what time it is.'
Frank Layden, Utah Jazz president, on
a former player, 'I told him, 'Son, what is it with you? Is it ignorance or apathy?'
He said, 'Coach, I don't
know and I don't
care.'
Torrin Polk, University of Houston receiver, on his coach, John Jenkins, 'He treats us like men. He lets us wear earrings.'
Colemanballs - Funny sports commentary
A truly international
field, no Britons involved.


David Coleman
For those of you watching who do not have television
sets, live commentary is on Radio 2.
Ted Lowe (Snooker)
Born in America. John returned to his native Japan
Mike Gratton
Flexible Phil
Phil decided that at the ripe old age of 53 he needed to get himself into shape. He visited the local gym and spoke to a personal trainer who asked him if he could do the splits.
'Of course I can't', responded Phil.
'Well, just how flexible are you?'
she questioned.
'Umm', replied Phil, 'I can't
do Thursdays.'
Some interesting and amusing facts about games in pubs in the
UK:
Glasgow's
licensing bench banned all pub games from the city's
1,100 bars in 1939 because 'games encourage drinking.'

In the 1930's
it was found that dominoes was the most popular pub game in Bolton
In the 14th Century British monarchs forbade pub games because they wanted their subjects to practise archery
Early versions of shove ha'
penny were played in taverns and inns some 500 years ago
Darts is played regularly by 6 million people in the UK, many of them in pubs
The game of bar billiards was invented in Belgium and arrived in the UK in the 1930's
World Cup
Thief's
Own Goal
A thief who stole a World Cup ticket from a woman's
handbag was caught after sitting down to watch the game next to his victim's
husband.
The 34-year-old mugged Eva Standmann, 42, as she made her way to
the Munich stadium for the Brazil-Australia game at the weekend and discovered the ticket in her bag. He took the woman's
place in the stadium where he was met by her husband Berndt, 43, who immediately called
security. A Munich police spokesman said, 'The thief found the ticket in the bag and decided to watch the game, not expecting to sit next to his victim's
husband, who immediately informed officers on duty at
the stadium.'
Footnote:
Please send us your funny sports jokes
See more sports jokes and funny stories:
• Colemanballs •
Basketball • Soccer
• Tennis jokes •
Baseball jokes •
Funny sport quotes
• Clean cricket jokes •
Funny cricket stories • Cricket nicknames • Sports nicknames
• Sports Home •
Clean golf jokes • Funny golf pictures
• Rugby
nicknames • Rugby stories