Study this funny golf demonstration very carefully. Will and Guy have some questions for you about the sequence.
The golf professional starts his spiel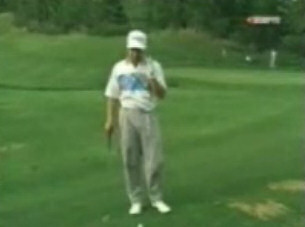 Our golf pro talks us through his swing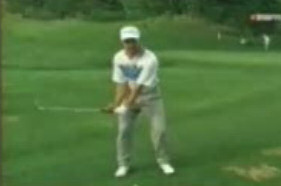 After about 2 minutes of theory we see the golf pro demonstrate a shot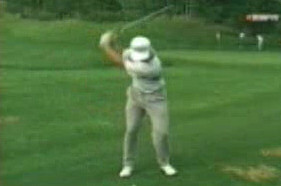 Tip (mis-hit) or Trick (shot)
Here is the crucial question: Is this a true mis-hit, or is it a clever trick shot?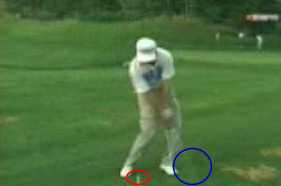 Above: The red circle shows the golf ball rising vertically. The blue circle shows the club head which has missed the shot, yet just caught the very top of the ball.
Here the professional catches the ball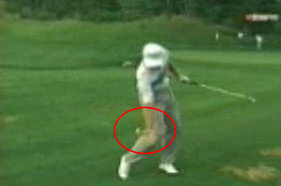 Will favours a clever trick shot. Guy thinks the golf pro is so busy talking it's a mis-hit. See the video and make up your mind. N.B. With some browsers you need to click
twice
on the Play arrow

to start the video. N.B. Help for Mozilla browsers