If the automobile had followed the same development cycle as the computer, a
Rolls-Royce would today cost $100, get a million miles per gallon, and explode
once a year, killing everyone inside. Robert X. Cringely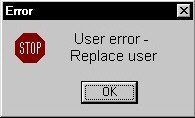 New Help Error Messages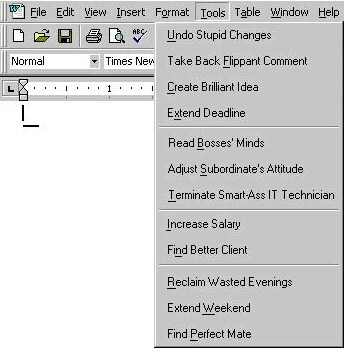 Computer Memory
Error Message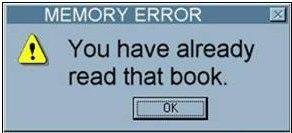 Another Hilarious Computer Message - File Missing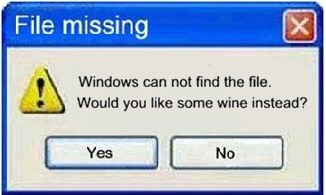 C:\ is the root of all directories.
Employment / Enjoyment Conflict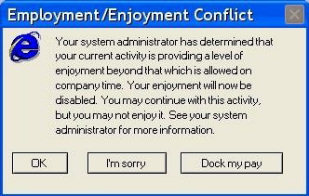 Will and Guy wonder where does
the 'Dock my pay' lead?
Unexpected Error?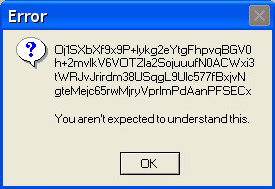 Big
Bad Computer Error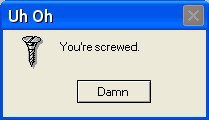 Automatic Updates - Coming ready or not!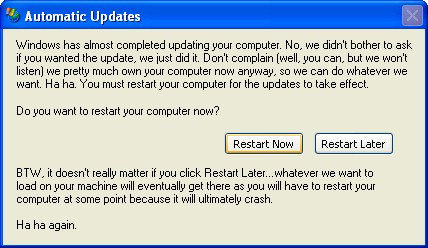 Amusing Real Computer Messages
Update message
Suzanne found this message at the bottom of a windows update she was planning
to download. "Windows Update might require an update before you can install
updates for Windows or your programs"
Mission Impossible
'There is a problem with your internet connection, please search our
website for solution'
'No keyboard present'
'Press any key to
continue'
Error
The operation completed successfully.
Hardware Conflict?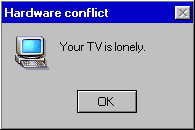 Unusual 404 Error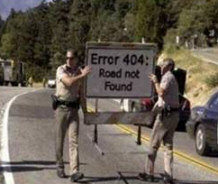 Know what to expect before you connect.
My Sort of Inbox - Easy to Clear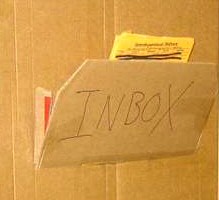 Footnote
Please send us your funny computer messages