1) Here is a great Video clip from Budweiser. The scene is an American
football stadium and the crowd have colored squares, let us see the messages that they can produce.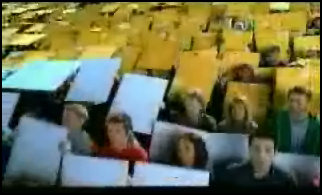 2) Detail of how they made the video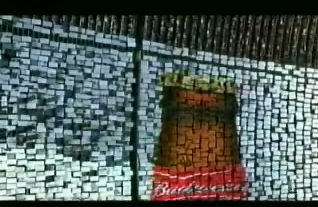 3) The final effect producing the Budweiser advert - The video below is
even better.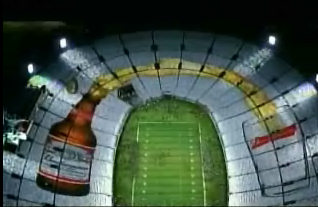 Funny Budweiser Video Clip
Check out our free video clip and see what happened. You will be amazed at the co-ordination.
N.B. With some browsers you need to click twice on the Play arrow

to start the video.
N.B. Help for Mozilla browsers
Free Video Download of the
Funny Budweiser Advert Right Click and Save Target As
Budweiser Joke
Hey, did you know that beer makes you smarter?
Oh really?
Yeah, it made Bud wiser.