Here is an exchange of letters between Susan and Tech Support regarding
various 'Computer Husband'
and 'Boyfriend'
software.
Boyfriend v Computer Husband Software
Dear Tech Support,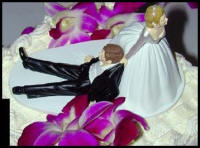 Last year I upgraded from Boyfriend 5.0 to
Husband 1.0. What I have noticed is a slow down in the performance of the flower and jewellery applications, which had operated flawlessly under the Boyfriend 5.0 system. In addition, Husband 1.0 un-installed
many other valuable programs, such as Romance 9.9, but installed undesirable programs such as Sport 7.3, NFL 3.2 and Tennis 4.1. Conversation 8.0 also no longer runs and Housecleaning 2.6 simply crashes
the system. I've tried running Nagging 5.3 to fix these problems, but to no avail. What can I do?
Your faithfully
Desperate Susan
Dear Desperate Susan,
First, keep in mind that Boyfriend 5.0 was an entertainment
package, while Husband 1.0 is an operating system. Try to enter the command C:/I THOUGHT YOU LOVED ME and install Tears 6.2. Husband 1.0 should then automatically run the applications: Guilt 3.3 and
Flowers 7.5. But remember, overuse can cause Husband 1.0 to default to such background applications as Grumpy Silence 2.5, Happy Hour 7.0, or Beer 6.1. Please remember that Beer 6.1 is a very bad
program that will create Snoring Loudly.WAV files.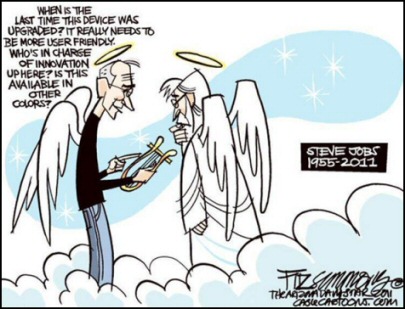 DO NOT install Mother-In-Law 1.0 or reinstall another Boyfriend program. These are not supported applications and will crash Husband 1.0. It could
also potentially cause Husband 1.0 to default to the program: Girlfriend 9.2, which runs in the background and has been known to introduce viruses into the Operating System.
In
summary, Husband 1.0 is a great program, but it does have a limited memory and can't
learn new applications quickly. You might consider buying additional software to enhance his system performance. I
personally recommend Home Cooking 3.0 and Single Malt Scotch 4.5. Finally consider applications such as Lingerie 6.9 (which has been credited with improved performance of his hardware).
Good Luck
Tech Support
If you have any suggestions for improvements for future releases of this computer software then please post them here.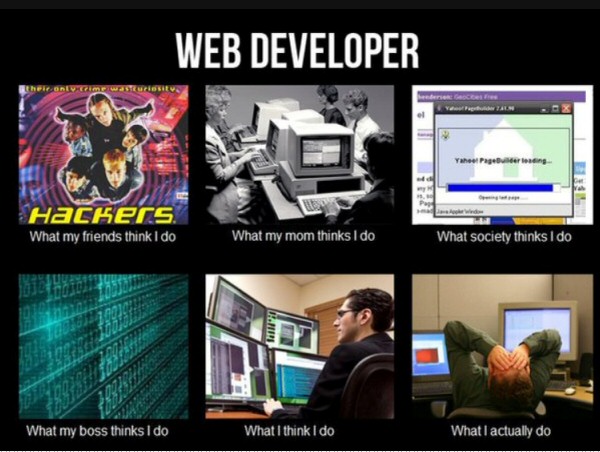 Another Husband Joke
Michael Attends Birth
The modern trend is for fathers to attend the birth of
their children. One busy hospital in central England has a special room for expectant fathers. Whilst the average gestation period for human babies is 9 months, there is almost as much variation for
time babies stay in the womb as there is for the weight of the newborn. Consequently, the father's
room can get quite crowded with a mixture of fathers attending premature births, and those whose babies
stubbornly refuse to enter this world on time.
The scene is set. In the father's
room are 8 expectant fathers, my
friend is called Michael, he sees one or two fathers called in, but
he has to wait. When eventually Michael is called in to see his wife Janet, she is in a distressed state. What had upset Janet was not the labour but the fact that 10 minutes previously, the Doctor
called in the wrong Michael. That Michael was not her husband.
Can you imagine their mutual horror? There is Janet in the birthing position, being confronted by a man who is not her
husband. If anything it was even more traumatic for the 'wrong Michael'. Apparently the encounter affected him so badly that he fainted and had to be taken on a trolley to the accident and emergency department.
Sadly as a result, he missed the birth of his own
baby.

When the dust had
settled, Janet and baby were fine. The 'right Michael'
was thrilled to be the proud father. However, he later confided in me, 'Guy, at work, now they have something else to snigger about, I am fed up of them teasing me about my name'. Mike Stand.
Off the record, one of the nurses said that the 'Wrong Michael'
had been a great help in distracting Janet and that they were considering employing a 'Wrong Michael'
to induce reluctant babies.
• Male and Female Brain
Footnote:
Please send us your computer husband jokes.
See more computer jokes
• Computer Home •
Tech Support Jokes • Husband Software •
Computer Gender
•
Funny support calls • Funny computer messages • Home