Amsterdam 1928 Olympic Games
Amsterdam 1928 Olympic Games  - IX Olympiad
At the Opening Ceremony, the team from Greece led the Parade of Nations and the host Dutch team marched in last.  Greece first, hosts last would become a permanent part of the Olympic protocol.
The 1928 Amsterdam celebration was opened by Prince Hendik, consort of Queen Wilhelmina.  Amsterdam also saw the introduction of the now synonymous Olympic flame, which was kept alight throughout the duration of the Games.
Lord Burghley won the 400m Hurdles and Crown Prince (later King Olav) won a gold medal in yachting.
In the sprints, Canada's Percy Williams became the first non-American to win both the 100 and 200. Finland claimed four running titles, including Paavo Nurmi's victory in the 10,000 meters-his ninth overall gold medal in three Olympic Games. Teammate and arch-rival Ville Ritola placed second in the 10,000 and outran Nurmi in the 5,000.
These Games marked Germany's return to the Olympic fold after serving a 10-year probation for its 'aggressiveness' in World War I.  It was also the first Olympics that women were allowed to participate in track and field (despite objections from Pope Pius IX). And in swimming, the USA got double gold performances from Martha Norelius, Albina Osipowich and Johnny Weissmuller, as well as diver Pete Desjardins.
Perhaps the Games were best exemplified by the experience of Australian rower Henry Pearce.  Midway through his quarterfinal race, he stopped rowing to allow a family of ducks to pass single file in front of his boat.  Pearce won the race anyway and, later, the gold medal as well.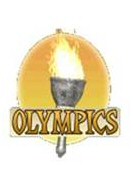 Athletes from 28 different nations won gold medals in Amsterdam, a record that would last for 40 years. The number of female athletes more than doubled as women were finally allowed to compete in gymnastics and athletics. For the first time, Asian athletes won gold medals. Mikio Oda of Japan won the triple jump, while his team-mate, Yoshiyuki Tsuruta, won the 200m breaststroke. 
Between 1928 and 1960, Indian teams won six straight gold medals in men's Hockey.  Another winning streak began in 1928; Hungary earned the first of seven consecutive gold medals in team sabre fencing.
Luigina Giavotti became the youngest ever medallist when she gained silver in gymnastics at 11 years and 302 days, an Olympic record which still stands today.
Flag Draping
Although Boughera El Ouafi won the 1928 Olympic Marathon, the race will be remembered because 2nd place Miguel Plaza Reyes was draped with a Chilean flag by a delighted spectator.  Thus began a tradition which continues today.
Footnote
Please send us your interesting facts and trivia for the 1928 Amsterdam Olympic games.