World Environment Day [WED] was established by the UN [United Nations]
specifically to advance its own environmental efforts.
World Environment Day

Ten Fabulous Fun and Thought Provoking Quotes for World Environment Day
We do not inherit the earth from our ancestors, we borrow it from
our children. Native American Proverb
There's so much pollution in the air now that if it weren't for our
lungs there'd be no place to put it all. Robert Orben
Suburbia is where the developer bulldozes out the trees, then names
the streets after them. Bill Vaughn
For 200 years we've been conquering Nature. Now we're beating it to
death. Tom McMillan
You can't be suspicious of a tree, or accuse a bird or a squirrel of
subversion or challenge the ideology of a violet. Hal Borland

Only when the last tree has died and the last river been poisoned
and the last fish been caught will we realise we cannot eat money.
Cree Indian Proverb
Fall is my favourite season in Los Angeles, watching the birds
change colour and fall from the trees. David Letterman
We've got to pause and ask ourselves: How much clean air do we need?
Lee Iacocca
"Growth" and "progress" are among the key words in our national
vocabulary. But modern man now carries Strontium 90 in his bones ... DDT
in his fat, asbestos in his lungs. A little more of this "progress" and
"growth," and this man will be dead. Morris K. Udall
Not all chemicals are bad. Without chemicals such as hydrogen and
oxygen, for example, there would be no way to make water, a vital
ingredient in beer. Dave Barry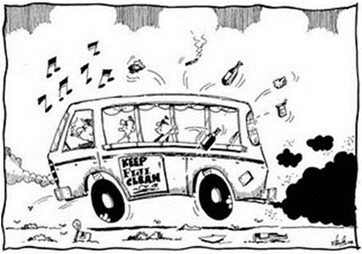 World Environment
Day 2011 Hosts - India

India, with one of the fastest growing economies in the world that is
embracing the process of a transition to a Green Economy, will be for the
first time ever the global host of World Environment Day 2011.
Global deforestation destroys 13 million hectares of forest every year,
this roughly equates to an area equal to the size of Portugal.
India's 1.2 billion population puts pressure on forests, especially in
densely populated areas where overgrazing contributes to desertification.
India is currently planning one of the largest green energy projects in
the world that will generate 20,000 megawatts of solar energy and 3,000
megawatts from wind farms.
The country has also introduced a Clean Energy Fund into its national
budget which provides subsidies for green technology.
World Environment Day Yearly Themes
This year's theme "Forests: Nature at Your Service" underscores the
intrinsic link between quality of life and the health of forests and forest
ecosystems. The WED theme also supports this year's UN International Year of
Forests.
Two of India's most prominent cities Mumbai and Delhi will be
the venue for this year's global celebration of the environment, with a
myriad of activities over several days to inspire Indians and people around
the world to take action for the environment.
Each year, since 1974, WED has had an official theme for June 5th, usually built
around a worldwide environmental challenge or crisis that the UN felt needed
to be addressed.
'Many Species. One Planet. One Future', was the theme of
2010 Earth Day.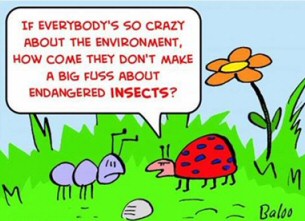 World Environment Day Quotes
Spring is nature's way of saying, "Let's party!" Robin
Williams
Winter is nature's way of saying, "Up yours." Robert Byrne
UNEP's Climate Change Programme
UNEP provides environmental leadership on dealing with climate change to
the rest of the UN system, international organizations, national
governments, civil society and the private sector. It provides guidance and
advice to governments on reducing greenhouse gas emissions and preparing for
the consequences of changed climate, and it helped to develop international
agreements on climate change.
The Last Drop of Oil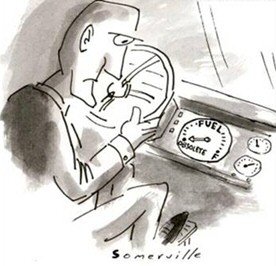 Global Warming - Warmongering?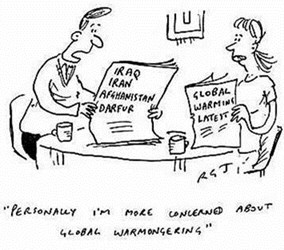 Climate Changing!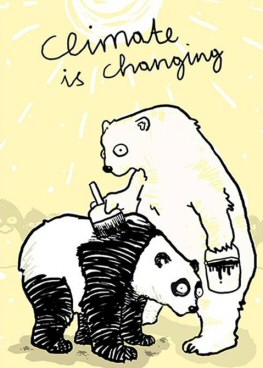 Footnote
Please
send us your interesting World Enviroment Day quotes and funny stories.
See more Saints Days and other special days in
summer:
•
World Environment Day quotes •
Wesak Day •
Midsummer's Day •
Lady Day
•
Special Days •
Canada Day •
St George's Day •
St Swithin's Day
•
National Day of Prayer •
May Day •
Special day today •
4th July •
Bastille Day