Volkswagen Storage
If you ever see cars in skyscrapers now you know how they do that.
They use a special lift
Truck Art - Aquarium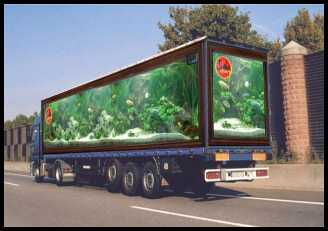 We dedicate this page to a real international trucker -
Charles Moss of Aberystwyth Removals and Storage
What Drugs are These Weirdoes
Taking?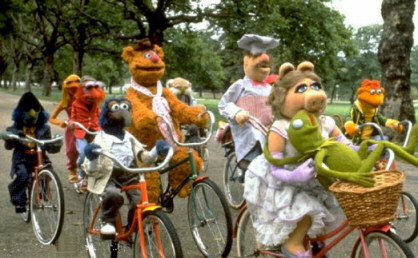 Funny picture of the alternative Tour de France.

Soak your Class Mates
What I keep wondering
if this
picture is for real? Must it be a fake photograph? What do you think?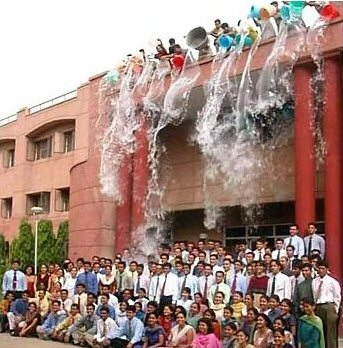 In any event, I think it's
funny and I would love to have planned this escapade. It would have been a lot of fun to have poured water over the swats and posers in my class.
This picture also makes me think that this is the sort of practical joke Brett Favre would play on his team mates at the official Green Bay Packer's
photo shoot.
Could it be that the above funny picture inspired the advert below?
Last One Out of the Bath is a Sissy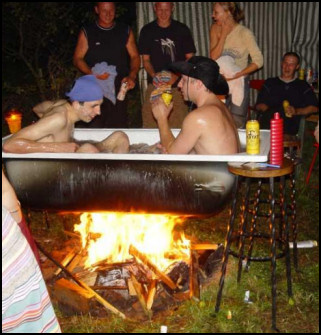 I have seen some dares in my time, but never anything like this. Has
to be a picture of two wacky Aussies.
Footnote:
Please write to Will and Guy with your Wierd Pictures.
Joke of the Day Email
Get a clean joke delivered to your inbox every
day, no strings attached, just part of our service. Free
subscription to
our Funny Joke of the Day email.
We have over 1,500 pages of funny pictures, clean jokes, stories and amusing videos. Please use the Search below to find a topic of particular interest:
Thought of the Day Subscription
Our offer is to email you an inspirational
'Thought of the day'. Your subscription is completely free of cost and there
are no adverts. Sign up for our 'Thought of
the Day'.
See more funy pictures, wierd jokes, and
videos
•
Funy jokes •
Funy story •
Funy stories •
Funy video •
Funy videos •
Funy sports
• Funi cats •
Funy cat videos •
Wierd pictures •
Funy pictures •
Witty life qoutes •
Funy vidio
•
Wierd jokes •
Funy humor •
Lightening pictures •
Libary story •
Some were over the rainbow