Spanish Sign For Toilet - El Excusado.
No Thought For The Disabled
These funny pictures of toilets signs make an important point, builders and
designers need to thing about those less nimble than themselves.
How to find the disabled WC (Water Closet)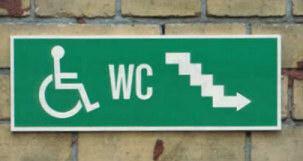 Once you arrive at the disabled toilet,
access is not so easy.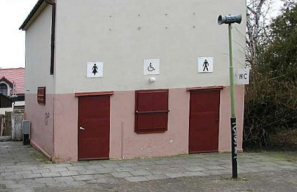 When my eyes first skimmed the picture above, I thought hmm... so
what? Then I checked the possible, or should I say impossible access to the disabled toilet, and
then the penny dropped!
Do You Think This
Toilet Hoarding is Even Worse?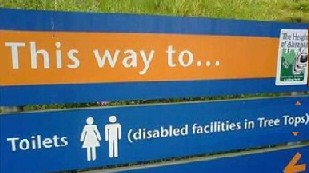 Toilet Humour
Many cultures regard toilet humour as taboo. Will and Guy think that
laughing at toilet humour is an act of rebellion to such repressed thinking.
We were surprised to learn that toilet humour is so popular.
See more of our funny toilet
humour.
Toilets for the Desperate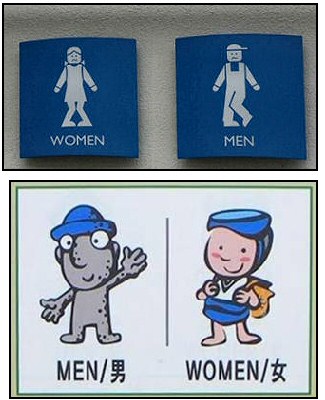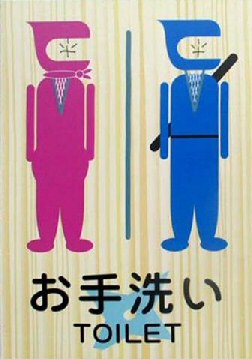 Spotted in a toilet in a London office block:
TOILET OUT OF ORDER.
PLEASE USE FLOOR BELOW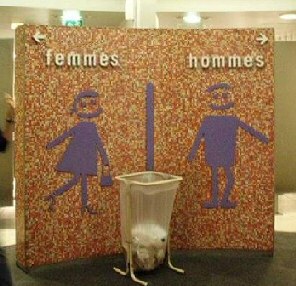 I guess that any of the above loos would be better than this one below:
Toilet: STAY IN YOUR CAR
And It Cuts Both Ways --> No Vehicles in the Toilets!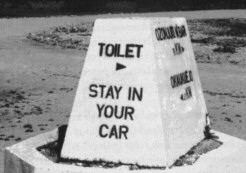 Toilet for the Voyeur And Once Again -->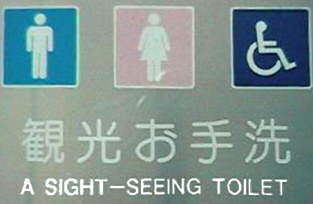 Sign of the Times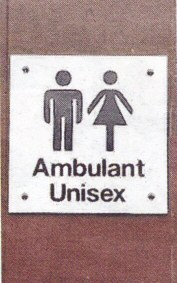 An "ambulant urinal" sprung up outside a disabled lavatory in Winchcombe,
Gloucestershire, England, which shows a man holding two sticks.
Tewkesbury council said they had asked for the wording to be changed.
More Peculiar Toilet Signs
Problems With Gender Alignment in Toilets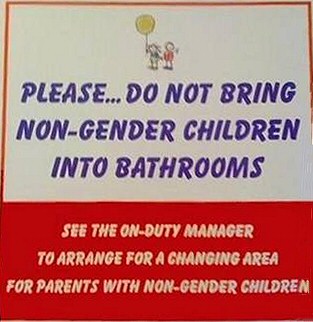 Alternatives - What Should The Above Funny Toilet Placard Say?
Parents with non same gender children.
Better still, why not be explicit:
Mothers with sons, or fathers with
daughters, see the duty manager.
More About Toilets and Gender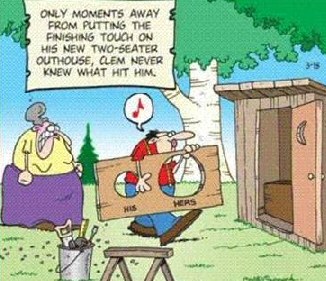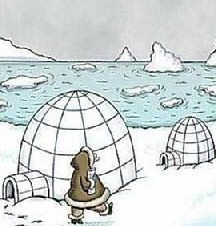 Igloo with Ig Loo!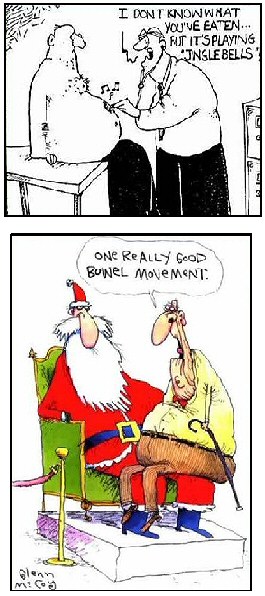 True Story
A true Doctor's Story: One day Dr Cullen had to be the bearer of bad news
when he told a wife that her husband had died of a massive myocardial
infarct.
Not more than five minutes later, Dr Cullen heard her reporting to the
rest of the family that he had died of a "massive internal fart."
Snappy Urinals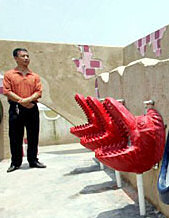 Are the above crocodiles, or alligators? No we think they are dragons. The picture was taken from the vast convenience, in the city of Chongquing in south-west China. It is located in the
tourist district and authorities are now trying to get it listed in the Guinness Book of Records as the largest public toilet in the world. Local official Lu Xiaoqing boasted, 'We are spreading toilet culture.
People can listen to gentle music and watch TV.'
After the snappy crocodile, we have
the cat flush!
More Toilet Humour Pictures
Toilet Training For
Men - With a Difference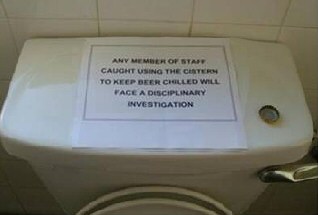 Kid's With Gas Eat Free!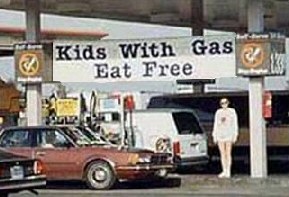 Could this be a new attempt at perpetual motion?
Anal Place in Chichester, England.
Could it be 'Banal Place? or
'Canal Place'?
See more funny place names.
Footnote:
Please send us your funny toilet signs.
See more amazing artwork, funny street art, murals and craftwork:
•
Truck art •
Water melon •
Ice sculptures •
Toilet humour •
Funny toilet signs
•
Art with Food •
Vegetable art •
Can sculpture •
Funny buildings •
Tomato •
Orchid
•
Imagine John Lennon •
Tiny Art •
Glasswing butterflies •
Amazing PPT •
Home - Clean jokes