Here we have a video and a PowerPoint presentation explaining the tragic sinking of the White Star's
liner, the Royal Mail Steamer (R.M.S) Titanic.
The Titanic Story
- A Brief History
Titanic Video
It's trite to say, but it is such a pity that the Titanic hit that
iceberg in 1912, and sank. The video brings out all the work that went
into its creation. Such a shame there was no happy ending.
Titanic Propeller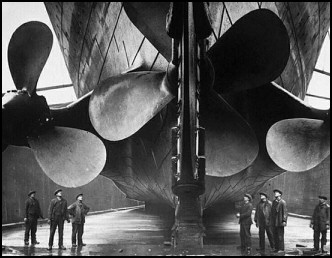 Titanic PowerPoint Video
Titanic Interior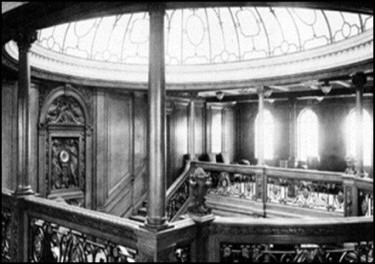 Excellent Titanic Story Links:
BBC Northern
Ireland and their
Titanic archive.
Footnote:
Please send us your take on the Titanic
true story.
See more strange but funny true stories:
•
Home •
Funny short Stories •
After Dinner •
Strange People •
Short stories for women
•
Stories • Urban Myths
• Newspaper Funnies •
Unusual Words •
Funny Animals •
Wisdom
• Funny crime stories •
Tests •
April Fool's Day hoaxes •
True Titanic story •
All sections