It's always the last Sunday in October when Summer Time ends, and the clocks
fall back. The precise time on that Sunday morning is 2:00 am BST,
which becomes 1:00 am GMT.
2010 - 31st October
2011 - 30th October
2012 - 28th October (Leap year)
2013 - 27th October
The key of remembering what happens to the clock is: 'Spring forward and
Fall back'.
British Summer Time Begins
On the last Sunday of March the clocks spring forward, 1:00 am GMT
becomes 2:00 BST.
2011 - 27th March
2012 - 25th March (Leap year)
2013 - 31st March (24th would not be the last Sunday)
The Origin of British Summer Time
In many way the trains started it! Once railways became popular
problems arose with timetabling long journeys that moved through time zones.
Thus there was a need for a standard time, this became London time and then
Greenwich Mean Time (GMT). Summer Time came in to being in 1916, the
idea was to make better use of daylight in the munitions factories. My
point is that without the standardisation provided by GMT there could have
been no Summer Time.
Since 1916 there have been a number of attempts to tinker with the idea
of the clocks springing forward an hour in March and falling back at the end
of October; most notably double summer time in the 1940s. Indeed in
the Autumn of 2010 there has been a serious move to re-introduce lighter
evenings in effort to save power and reduce road accidents.
Hilarious British Summertime Funnies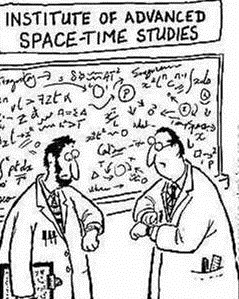 Daylight Saving Time (DST)
DST this is what America and much of the rest of the world calls 'Summer
Time'. It's interesting that the USA uses the abbreviation DST,
whereas the United Kingdom employs the full phrase 'Summer Time'.
Another difference is that DST lasts for three weeks longer than Summer
Time. DST starts on the second Sunday in March (not the last), end
ends on the first Sunday in November, (not the last Sunday in October).
Daylight Saving Time Ends
2010 - November 7th
2011 - November 6th
2012 - November 4th (Leap year)
2013 - November 3rd
Daylight Saving Time Begins
2010 - March 14th
2011 - March 13th
2012 - March 11th (Leap year)
2013 - March 10th
Midsummer's Day - June 24th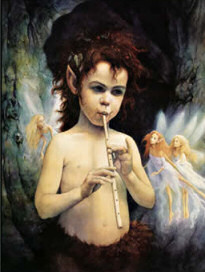 Not many people realize that June 24th is Midsummer's Day.
Most believe June 21st is the Midsummer Day - Wrong.
That day (21st) is the solstice, but the 24th is a quarter-day along
with: Lady Day on 25th March,
Michaelmas on 29th
September, and famously, Christmas on 25th December.
Midsummer's Day Jokes
How to Get to the Midsummer Festival?
A townie was looking for the Midsummer festival, he stopped and asked Tyler.
'Will this road take me to the Midsummer Day festival?'
'Oh no,' said Tyler.
'You'll have to go by yourself!'
Midsummer Strawberries
Farmer Woodman was driving his John Deere tractor along the road with a
trailer load of fertilizer. Joe a little boy of eight was playing in
his yard when he saw the farmer and asked, 'What've you got in your
trailer?'
'Manure,' Farmer Woodman replied.
'What are you going to do with it?' asked Joe.
'Put it on my
strawberries,' answered the farmer.
Joe replied, 'You ought to come and eat a Midsummer feast with us, we put
ice-cream on our strawberries.'
Basket Case?
On Midsummer's Day two yokels were on the train heading homewards through
Somerset, England when one of them noticed some cows.
'What a lovely bunch of cows.' he remarked.
'Not a bunch, herd,' his
mate replied.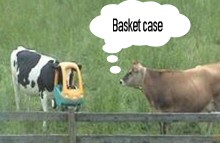 'Heard of what?'
'Herd of cows.'
'Of course I've heard of cows.'
'No, a cow herd.'
'What do I care what a cow heard. I have no secrets to keep from a cow.'
Check Your Watch?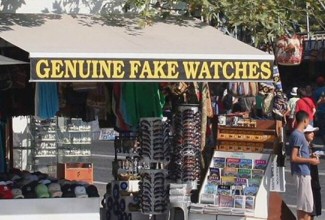 Footnote
Please send us your stories about British
Summer Time.
Calendar of special day events, days of celebration:
• Special day today
•
Memorial Day •
Grand National •
Trafalgar Day •
Labor Day
•
Midsummer's Day •
Festival days •
Father's day •
Lady Day •
Earth Day •
Remembrance Day
• 4th of July •
Pamplona Bulls •
Blackberry day •
Tomatina Spain •
Friday 13th superstitions