People in boats are for ever getting into difficulty. I strongly advise you to acquaint yourself of the latest techniques, so if your boat gets into difficulties, then you will know what to do - and what
not to do. (Free Video Download.)
Stage 1 - Boat breaks down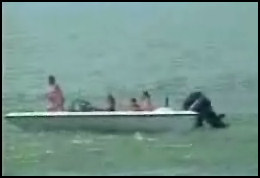 Stage 2 - Call for help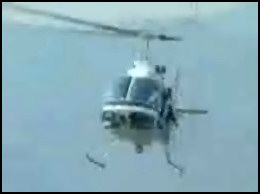 Stage 3 - Hitch a rope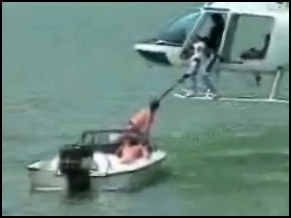 Stage 4 - Take the Strain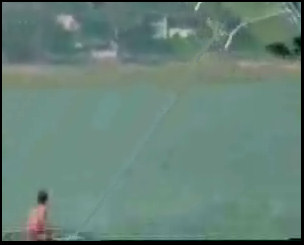 Stage 5 - Woops! Stupid idea.
Who is pulling who? (Free Video Download)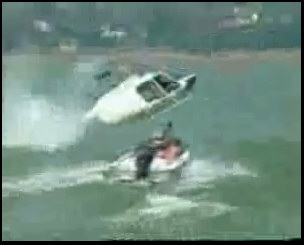 Check out the full story in our 'How to Tow a Boat' stupid video clip.
N.B. With some browsers you need to click twice on the Play arrow

to start the video.
N.B. Help for Mozilla browsers
Boat Names
What is the most name for a boat?
Answer: Obsession
ee Video Download of How to Tow a Boat Video (Right Click, Save Target As)
See another helicopter crash video