Here are unusual pictures of bikes and similar two wheeled jalopies.
Unusual and Strange Bikes
Bucking Bronco Bike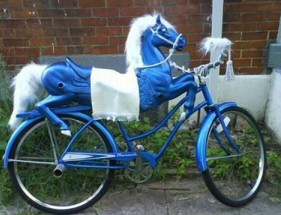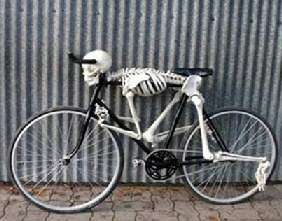 More Strange Cycle Powered Machines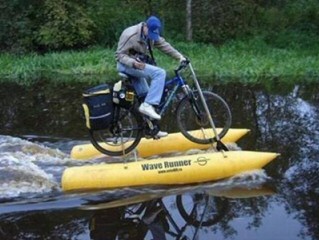 Does This Unusual Bike Power Work?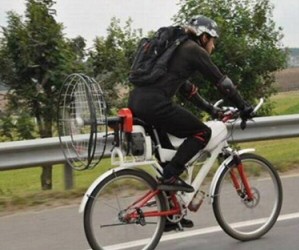 Look, No Hands!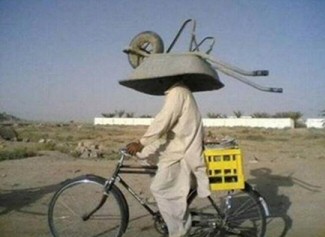 More Strange Bikes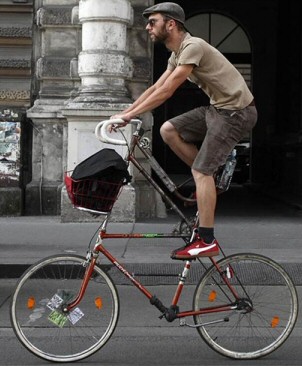 Sparkling Swarovski Crystal Bicycle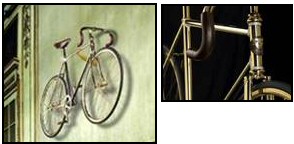 This is probably world's most expensive bicycle at just over £60,000,
[approx. $105,000 USD] think Will and Guy. Called the Gold Bike Crystal
Edition; each of the ten produced is hand-built and gold-plated with
24-carat gold, and decked out with over 600 *Swarovski crystals. Hand-sewn
leather grips and a Brooks leather saddle provide finishing touches to the
bike, with each limited edition number embossed with gold leaf and set into
a leather badge onto the bike's head tube. The business, Scandinavian design
company Aurumania, has also created a 24-carat gold wall holder for the
bike, so it can be displayed as a work of art.
*

Swarovski Crystals are high quality Austrian cut glass crystals that are
expertly faceted and polished to produce the finest quality crystals
available. The reason for their popularity is that they sparkle and shine
like diamonds.
From the Sublime
Swarovski to the Ridiculous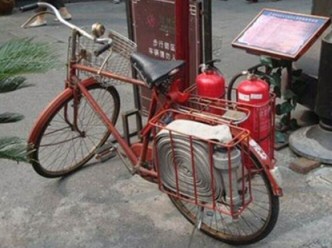 Cheek Never Pays
Alan is in court and standing in front of the magistrates after
trying argue his way out of his speeding ticket. The magistrates find him guilty, fine him £80 ($150USD) and give him a receipt.
Alan, a bit upset by losing the
motoring case, sarcastically asks, 'What am I
supposed to do with this, frame it?'
'No,'
replies the head magistrate, 'You keep it. Two more and you can get a bicycle.'
Strange Bikes With Animal Connections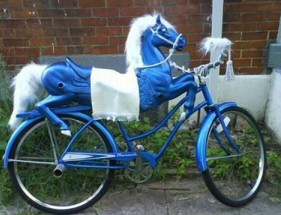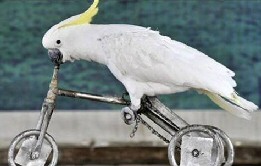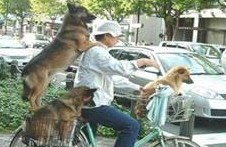 Tour de France?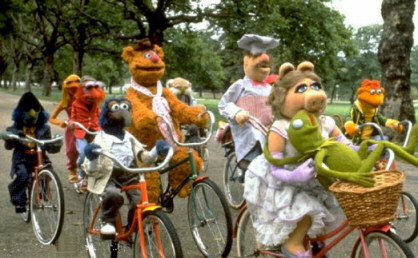 Footnote:
Please write to Will and Guy if you have any
pictures of strange bikes.
Joke of the Day Email
Get a clean joke delivered to your inbox every
day, no strings attached, just part of our service. Free
subscription to
our Funny Joke of the Day email.
We have over 1,500 pages of funny pictures, clean jokes, stories and amusing videos. Please use the Search below to find a topic of particular interest:
Thought of the Day Subscription
Our offer is to email you an inspirational
'Thought of the day'. Your subscription is completely free of cost and there
are no adverts. Sign up for our 'Thought of
the Day'.
See more bicycle jokes and funny cyclist videos
•
Funny bicycles •
Funny bike pictures •
When you have bike •
Funny bike signs •
Cycle jokes
•
Funny tandem pictures
• Tricycle pictures •
Tour de France pictures
• Strange bike pictures
• Unusual vehicles
•
Lawn mowers •
Cyclist winning? •
Biker •
Home •
Cyclists in trouble