How did they do that? How did that 'Spiderman' car defy gravity?
The girls in Will and Guy's team, say that the car should be brighter pink or vivid blue. For once they are right, it is difficult to see a grey-pink car against the shale background. However the
color in the actual video is better.
1) Car takes off up the cliff face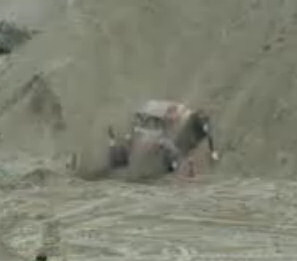 2) Car climbs an impossibly steep slope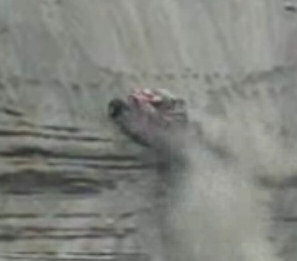 3) Car approaches the top of the sheer cliff - how did they do that?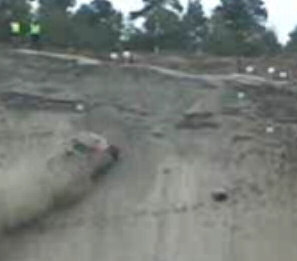 Check out our 'Spiderman' car climbing the cliff. Incidentally, if you know more about this vehicle, then please let us know the details.
N.B. With some browsers you need to click twice on the Play arrow

to start the video.
N.B. Help for Mozilla browsers
See more funny car crashes videos
•
Car videos •
Parking tight spot •
Wheelclamp revenge •
Car dominoes •
Gimme car
•
Car recovery •
Who drives car? •
Miracle tyre •
Cow driver •
Dog driver •
Clean Car
•
Car crashes •
Car video Russia •
Russian roads •
Bolivian road •
Funny Volkswagen
•
Bollards •
Car flip •
Car wheelie •
Car crash •
Push start •
Nissan Qashqai •
Home