1) Scottish Wife Dutifully Starts Painting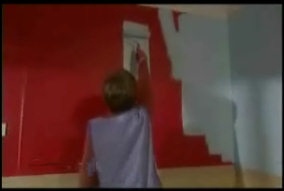 2) Husband
Reads His Paper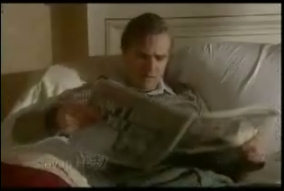 3) Husband
Lends a Hand?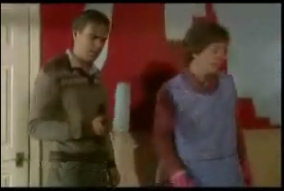 4) How on earth did he fall? (Free Video Download at the bottom)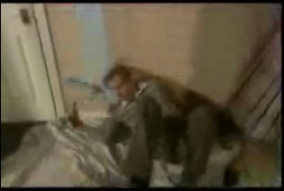 Find out the answers to the conundrum of the Scottish Wife stupid video clip.
N.B. With some browsers you need to click twice on the Play arrow

to start the video.
N.B. Help for Mozilla browsers
Funny Stupid Video Clip
Funny Scottish Joke
A thoughtful Scottish husband
Did you hear about the
thoughtful Scotsman who was heading out to the pub? He turned to his wee
wife before leaving and said, 'Jackie - put your hat and coat on lassie.'
She replied, 'Awe Iain that's nice - are you taking me to the pub with
you?'
'Nah, just switching the central heating off while I'm oot.'
See more Scottish jokes.
See more clean woman jokes, funny stories and
amusing PowerPoint Presentations
•
Woman jokes •
Body parts
• Wedding jokes
• Marriage bureau
• Funny bride
• Home
• Clean women jokes •
Good wife • Perfect woman
• Women's golf jokes
• Scottish wife
•
Women's stories • Women's day •
Women live longer
• Sisterhood
• Nuns Humour