Here are pictures of athletes in training. The terrifying pictures
convince Will and Guy that it's best to stick to ball games and avoid gymnastics.
The High Bars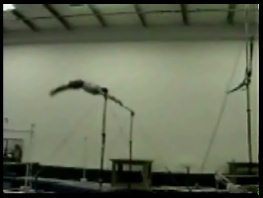 In the Diving Pool
Cycling - What happened next?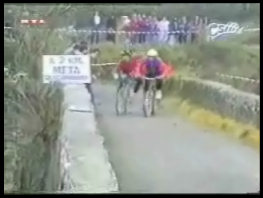 Pole Vault - Brought tears to our eyes - see the video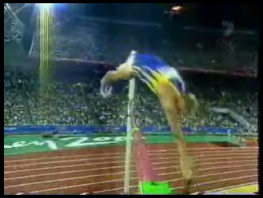 Check out our scary video clips: Going for Gold.
N.B. With some browsers you need to click twice on the Play arrow

to start the video.
N.B. Help for Mozilla browsers
Free download of the scary video clip (Right
Click save target As)
Amusing Olympic Video
Watch for the torch going out!
Kindly sent in by Claire Parker, please send us your amusing Olympic video.
See more funny, amusing pictures of the Olympic
Games:
•
Olympic Games history •
2012 London Olympics Jokes •
London Olympics locations
• Funny Olympics video •
Amusing Olympic video �
GB Gold Medalists •
Alternative Olympics
•
Beijing 2008 •
Pig Olympics •
Springboard accident video •
Olympic stamps •
Home