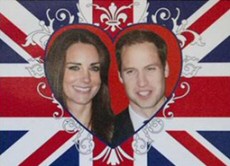 Diamond Jubilee Jokes?
?Diamond Jokes?
Funny Royal stories? Funny Queen stories?
British Royal Wedding Jokes
Wedding Jokes
for Prince William's Speech
More British Royal
Wedding Jokes
William &
Kate - British Royal Wedding Photo
British Royal Wedding Trivia
Prince Harry's Best Man Speech
Wedding Jokes for Prince
William's Speech
The Logic of
Marriage - Harry's View
Harry, when he was a very young lad aged 4, says to his father, 'Daddy, Daddy, I
want to get married.'
His father explains, 'For that Harry, you have to have a boy and a girl.'
So Harry answers, 'I've already found a girl.'
'Who?' splutters his Dad.
'Grandma,' continues Jack happily.
'Now, let me get this straight,' his father says.
'You want to marry my
mother? .......... You can't do that.'
'I don't see why not?' Harry responds, 'You married mine!'
The Promise of Marriage
Liz and Phil have been married for
almost 64 years and have raised a brood of 4 children and are blessed with
8 grandchildren.
When asked the secret for staying together all that time, Liz
replies, 'Many years ago we made a promise to each other: the first one
to pack up and leave has to take all the kids.'
A Question Of
Marriage Guidance
Kate, young single lady visits the local dating agency and explains,
'I'm looking for a husband. Can you please help me to find a suitable
one?'
The dating receptionist needs to find out some details so she asks, '
What are your requirements, please?'
'Well, let me see.' Kate says, 'He needs to be fine looking, polite,
humorous, sporty, knowledgeable, good at singing and dancing. Willing
accompany me the whole day at home during my leisure hours, if I don't go
out. Telling me interesting stories when I need companion for conversation
and be silent when I want to rest.'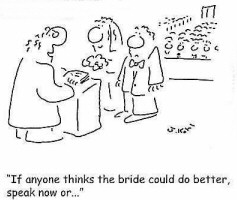 The receptionist listens politely and carefully and responds, 'I
understand. You need a television.'
Rehearse The Church
Service
At a royal wedding ceremony at which the Arch Bishop was officiating, he was seen to raise his hand in order to give the
final blessing at the end of the service.
Anne, the bride, totally
misunderstood this gesture and surprised the vicar with a high-five.
Not
wanting to exclude Mark, the groom, the Arch Bishop also offered him a
high-five.
The Arch Bishop was eventually able to give the blessing, this
time with the laughter of the guests ringing in his ears.

More British Royal Wedding
Jokes
Five Funny Wedding Shorts
Philip: I'm a man of few words.
Charles: I'm married, too.
The five essential words for a good marriage: 'I apologize'
and 'You are right.'
A wedding ring may not be as tight as a tourniquet, but it
does an equally good job of stopping circulation.
If your wife wants to learn how to drive, don't stand in her
way.
My opinions are my wife's, and she says I'm lucky to have
them.
Wedding Hymn Sheet
The Minister noticed the bride was in distress so asked what was
wrong. She replied that she was awfully nervous and afraid she would not
remember what to do. The Minister told her that she only needed to
remember 3 things.
First the aisle, cos that is what you'll be
walking down.
Secondly, the alter because that is where you will
arrive.
Finally, remember hymn because that is a type of song we
will sing during the service.
While the bride was walking in step
with the wedding march, family and friends of the groom were horrified
to hear her repeating these 3 words...
... Aisle, alter hymn (I'll alter
him)
Little
Miss Princess Created Ahead of Royal Wedding
Mr Men author, Adam Hargreaves, has created a new character called Little
Miss Princess in time for the wedding of Prince William and Kate Middleton.
Two titles about the "kind-hearted" princess who "lives in a castle with
turrets and a moat" have been written, Egmont publishers have announced. One
of the books follows her attempts to get to a wedding on time. 'Little Miss
Princess and the Very Special Wedding' will be published in April.
The first title, 'Little Miss Princess', will be published on 7th March.
Princess is the first new Little Miss character since 2003 when Little
Miss Whoops was published. Mr Hargreaves said he 'thoroughly enjoyed'
writing the stories.
Royal
Wedding: William and Kate Commission Two Cakes
The royal wedding of Prince William and Kate Middleton will feature two
cakes. Which only goes to show that you can have your cake and eat it.

The official one will be a traditional multi-tiered fruit cake made by
Leicestershire baker Fiona Cairns. Kate Middleton has asked for it to be
decorated with edible flowers - an English rose, a Scottish thistle, a Welsh
daffodil and an Irish shamrock.
There will also be a family childhood favourite of the prince's.
McVitie's will make the prince's confection with dark chocolate and crushed
Rich Tea biscuits, according to a secret Royal Family recipe.
William and
Kate British Royal Wedding Photo
A portrait by food artist Prudence Staite, commissioned by Crown
Carveries, of Prince William and Kate Middleton made from typical foods
found on a carvery.
The picture took about four hours to make using typical ingredients found
at a Crown Carvery including turkey, gammon, beef, carrots, peas, broccoli,
cauliflower, potatoes, Yorkshire puddings and gravy.
Will and
Guy's Twenty Fun British Royal Wedding Trivia
William and Kate
The wife of the British king automatically becomes the queen. That
means Kate [Catherine] Middleton will one day become England's sixth
Queen Catherine.
Other British Queen Catherine's being: Catherine of Valois,
Catherine of Aragon, Katherine Howard, Katherine Parr and Catherine of
Braganza.
Prince William and Kate Middleton are to marry at Westminster Abbey
on April 29th, 2011, which has been declared a bank holiday [national
holiday in the UK] in celebration.
It's also been the site of countless other ceremonies ; including
the weddings of his grandparents, then future Queen Elizabeth II and
Prince Philip, and his great-grandparents, the future King George VI and
Queen Elizabeth.
The couple, both aged 28, met, as students, at St Andrews
University, Fife, Scotland.
William has given Kate his mother Diana's 18-carat engagement ring,
which is a sapphire surrounded by diamonds. (picture right)
William has chosen to marry a "commoner"; there's no rule that says
the king has to marry a fellow royal.
The King of England may marry a commoner, but not a Catholic. That's
specified under the 1701 Act of Settlement.
The late Princess Diana. (below right)
The best man is to be Prince Harry, William's younger brother.
Westminster Abbey has long been used for Royal Weddings and Royal
Coronations and Funerals since William the Conqueror won the throne in
1066. It's also the final resting place of 17 monarchs. [The funeral for
William's mother, Princess Diana, was held there in 1997.]
The present church, begun by Henry III in 1245, is one of the most
important Gothic buildings in the UK.
Sir David Manning, the former British ambassador to the USA, will
give the future Royal bride "advice and mentoring" on a range of
subjects including state matters and foreign affairs.
Prince William and Kate Middleton will go on a nine-day tour of
Canada for their first official overseas tour after their wedding.
Prince William has received his first honorary Army appointment -
becoming Colonel of the Irish Guards.
The second-in-line to the throne already holds honorary ranks in the
RAF [Royal Air Force] and Royal Navy.
A royal bride takes her husband's rank upon marriage, so Miss
Middleton will become an HRH: Her Royal Highness.
A comic book telling the story of Prince William and Kate
Middleton's romance is due to be published in April, joining a host of
other books and memorabilia flooding the market ahead of the April 29
royal wedding.
The first televised royal wedding was on May 6th , 1960, when
Princess Margaret, younger sister of Queen Elizabeth II, said "I do" to
Antony Armstrong-Jones. An estimated 20 million viewers tuned in.
King Henry VIII married six times, and four of his brides were
commoners. Two of them were beheaded (Anne Boleyn and Katherine Howard),
one died of complications from childbirth (Jane Seymour) and the last
(Catherine Parr) survived him, and went on to marry again.
Mexico Teenager on Hunger Strike Over Royal Wedding
A Mexican teenager is staging a hunger strike outside the British Embassy
in Mexico City in a bizarre attempt to secure an invitation to the wedding
of Prince William and Kate Middleton report Will and Guy.
Miss Estibalis Chavez, 19, said she had not eaten for the past eight days
and was living on just water as she camps in a blue tent near the gates to
the embassy. 'Are they going to let me die just because they wouldn't give
me an invitation to the royal wedding?' Miss Chavez wrote on one of the
flyers she has plastered near the entrance to the colonial-style building.
'This is my only dream,' read another flyer next to a picture of the smiling
royal couple who will marry at Westminster Abbey on 29th April 2011.
'The embassy could talk to Britain for me but they haven't,' she said.
'But I'm going to stay here until I can't go on.'
We say, 'Watch this space.'
Remember Your Royal Wedding Present!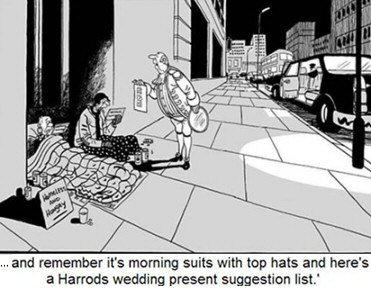 Funny,
Hilarious and Odd Royal Wedding Presents


In the Olden Days
In the past, it was usual that royal brides brought their own dowry to
the wedding. Two good examples of this are as follows:
King Henry 11 wife Eleanor came with Aquitaine [France] attached
King Richard 1, known as the Lionheart, received Cyprus from his
fiancée Berengaria
More Recent Amusing Wedding Presents
Prince Philip [from Greece} brought to Queen Elizabeth 11 when he
married her in 1947, at the height of post war austerity:
131 pairs of nylon stockings; 500 cases of tinned pineapple; a
sewing machine; a bath sponge and apparently a potato peeler.
Mohandas Ghandi, Will and Guy have learned sent a lace tray cover
made by his own hand. Unfortunately the gift was mistaken at Buckingham
Palace for a loincloth.
Prince Charles and Princess Diana. In 1981, received 20 silver
platters from Australia; a jewel encrusted model dhow from the Emir of
Bahrain.
William and
Kate - British Royal Wedding Photos

Commemorative Medals Struck for William and Kate's Wedding
Prince William has every reason to like the commemorative medal struck to
celebrate his wedding to Kate Middleton; not least because the Birmingham
Mint has endowed his gilded image with a rather thicker head of hair than in
real life.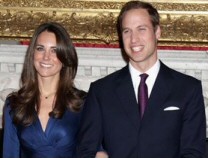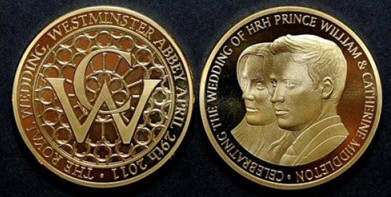 Golden Heir: William has more hair on the commemorative medal than in
real life. The medallion weighs approximately 26g and is minted in a
gold-coloured base metal. It is 38.61mm in diameter and will be sold in a
protective display card Will and Guy have learned.
The British Royal Wedding of Prince William with Kate Middleton at
Westminster Abbey will be on 29th April 2011.
See also the Queen's
Diamond Jubilee 2012

Good, Funny and Clean Suggestions for Prince Harry's Best Man Speech
A successful man is one who makes more money than his wife can
spend.
A successful woman is one who can find such a man.
To be happy with a man, you must understand him a lot and love him a
little.
To be happy with a woman, you must love her a lot and not try to
understand her at all.
Married men live longer than single men, but married men are a lot
more willing to die.
Any married man should forget his mistakes, there's no use in two
people remembering the same thing.
Men wake up as good-looking as they went to bed.
Women somehow
deteriorate during the night.
A woman marries a man expecting he will change, but he doesn't.
A man marries a woman expecting that she won't change, and she does.
A woman has the last word in any argument.
Anything a man says
after that is the beginning of a new argument.
There are 2 times when a man doesn't understand a woman - before
marriage and after marriage.
William's Curse
Prince William, now 60, goes to the Bishop to ask him if he can remove a
curse he has been living with for many years.
The Bishop says, 'Maybe, but you will have to tell me the exact words
that were used to put the curse on you.'
William says without hesitation, 'I now pronounce you man and wife.'
Catherinettes - Husbands, Hats and 25
In France women who reach the age of 25 and are not married are called
Catherinettes. Their motto is: 'Lord, give me a husband who's
bearable, or who can at least pass as bearable in the world!'
Whereas French girls under 25 would pray: 'Lord, give me a well-situated husband. Let him
be gentle, rich, generous, and pleasant!'
Catherinettes form support groups, and they can be recognised by their
hats, which are yellow (for faith) and green (for wisdom), topped off by
some eye-catching feature. Tradition has it that Catherinettes should
wear the hat for the entire day without taking it off even indoors.
Milliners in France, and elsewhere, have not been slow to produce ranges of
hats to celebrate St Catherine's Day.

Amusing, Interesting and Informative Royal Wedding One-Liners and Trivia
This Royal Wedding is an especially joyful occasion in my house
because we actually need new tea towels and some coffee mugs.
BBC News: 'Prince William and Kate Middleton have named the day they
will be married: April 29th.' - I believe it was named that already.
Prince William carried the engagement ring, his late mother's,
around in his rucksack for three weeks before finally proposing to Kate.
According to Prince William, Kate has a 'really naughty sense of
humour, which kind of helps me because I've got a really dry sense of
humour.'
The last time a future British king married a commoner was in 1660
when the future King James II secretly wed Anne Hyde in the middle of
the night. The country was outraged, but the future Queen Anne gave
birth to two queens subsequently, Mary and Anne.
William, as a boy's name, is of old German origin, and the meaning
of William is "will helmet, protection".
Catherine [or Katherine] is of Greek origin and means "pure".
"Kiss Me, Kate" is a musical with music and lyrics by Cole Porter
and is a play within a play, and a musical version of William
Shakespeare's "The Taming of the Shrew".
St Andrews University Has Created a Scholarship in the Couple's Honour
Prince William and fiancée Kate Middleton have visited the university
where they met, and said it felt 'like coming home'.
The couple, whose romance blossomed when they studied in the Fife town,
returned for the university's 600th anniversary celebrations.
Hundreds of people were at the university to see their first official
engagement in Scotland.
St Andrews has created a scholarship in the couple's honour, as a wedding
gift.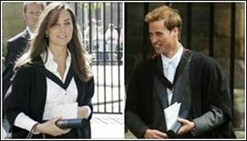 Addressing students, university staff, and alumni, Prince William said,
'This is a very special moment for Catherine and me. It feels like coming
home. Despite being one of Europe's leading research institutions, the third
oldest university in the English-speaking world and of course, far and away
the best university in the world, St Andrews has that uncanny knack of
feeling like home.'
Prince William and Kate Middleton each graduated from the university in
2005.
Footnote:
Please send us your British royal wedding
jokes.