Remembrance Day 11th November
Remembrance Day [Australia, Canada, United
Kingdom], also known as Poppy Day [Malta and South Africa], Veterans Day [USA, and Armistice Day [France, New Zealand, and many other British Commonwealth countries]; is a day to commemorate the sacrifice of
veterans and civilians in World War 1, World War 2, and all other wars.
It is observed on 11th November to recall the end of World War I on that date in 1918. [At 11am a two minute silence is observed at war
memorials, cenotaphs, religious services and shopping centres throughout Britain; the Great War ended at the11th hour of the 11th day of the 11th month]. The observance is specifically dedicated to
members of the armed forces who were killed during war.
Poppy Appeal
Mascot in London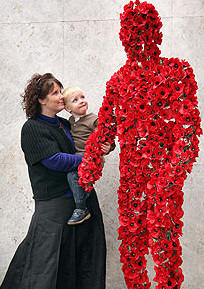 War widow Tina Thompson and her son in front of the Poppy
Appeal mascot in London. The appeal commemorates Remembrance Day and raises funds to help current and ex-military personnel and their families.
Remembrance Sunday 2012

The Royal British Legion's annual poppy appeal has been launched, with
the aim of raising £42m to help service personnel and their families in
need.
Some 45 million poppies, made at a factory in Richmond, Surrey, will be
distributed nationwide and go on sale on Saturday 27th October.
The fundraising was launched with a concert at Trafalgar Square,
featuring military bands and pop singers. Poppy Scotland, a sister charity,
also launched its annual poppy appeal.
The British Legion said a poppy can be worn at any time, but they are
usually available two weeks before Remembrance Sunday. The legion's
head of fundraising events, Theresa Greener, told us that people wore
poppies for different reasons.
'The poppy has never been about a political statement. It is a symbol of
remembrance. It's broadly worn across the whole community regardless of age,
regardless of background or culture.'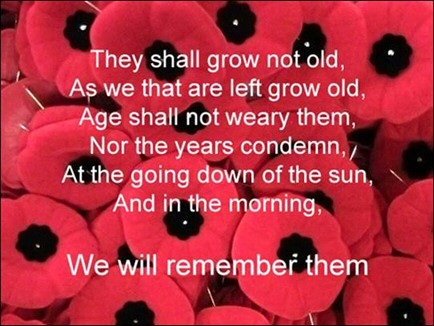 A Personal Note About the Difficulty of Giving to Charity
Whinging about how difficult it is to give to charity is never going to
sound good. Nevertheless, I must speak up about my experience of trying to
give to one of the world's biggest charities. The problem was I could
not do it anonymously. I grappled with forms on their website; I tried their
phone number, no human there; surely the phone line could have been staffed
by volunteers?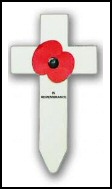 What am I afraid of? Giving them my address so they can bombard me
with letters pleading to give them more when I have just made a donation.
Then my wife and I had a letter from the British Legion; in it there were
little crosses, we only too happy to send them back with the names of our
uncles who had died in WW2 and WW1. No personal details were required
just a cheque, to which I added the amount I would have given to that
other charity.
Poppy Man
Poppy Man, the symbolic representation of the help The Royal British
Legion gives to currently serving and ex-Service people and their families.
Every year volunteers throughout the length and breadth of the UK collect
donations for those who have fought for the country and are in need.
Nelson's flagship HMS Victory once saw fierce battles in which brave
sailors were killed. So it was right and proper that the 'Poppy Man', a
symbol of remembrance to those who have fallen in battle, paid a visit to
the historic ship at Portsmouth Historic Dockyard, England. Chief Petty
Officer Warren Oates welcomed him on board Victory as part of the Royal
British Legion campaign to raise £32m [$50.5m USD] nationally, £2m more than
last year. See more on Nelson
They shall not grow old as we who are left grow old.
Age shall not
weary them, nor the years condemn.
At the going down of the sun and in
the morning,
WE WILL REMEMBER THEM.
Another Poppy Man - Heathrow London
A huge towering 5 metre high tribute to the Royal British Legion's annual
Poppy Appeal stands in London Heathrow Airport. It comprises of over 8,000
poppies.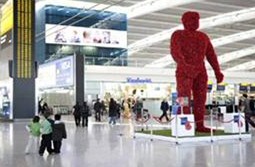 See more about Remembrance Day
and the Poppy Day Appeal at the British Legion
A Lovely Poppy Day Poem - Kindly
Sent in By Dave Foley
The Poppy
Why are they selling poppies Mummy
selling poppies in the town today?
The poppies my child are flowers of love
for the men who marched away.
But why have they chosen a poppy Mummy
oh why not a beautiful rose?
Because my child men fought and died
in the fields where the poppies
grow.
But why are the poppies so red Mummy
oh why are the poppies so
red?
Because red is the colour of blood my child
blood that the
soldiers shed.
The heart of the poppy is black Mummy
oh why does it
have to be black?
Because black my child is the symbol of grief
for so
many that never came back.
But why Mummy are you crying so
your tears
are causing you pain?
My tears are my fear for you my child
for the
world is forgetting again !
The Last Post - "Taps"
The Last Post is played at military funerals and at the end of a
Remembrance Day service. This haunting melody to recognise the fallen is also, played
in the USA and Canada where it is refered to as "Taps".
It was probably Brigader General Daniel Butterfield, who was instrumental
in commissioning "Taps" circa 1862. Reports that
Union Army Captain Robert Ellicombe was responsible seem to be an urban
myth.
When "Taps" is played at a funeral, it is customary to salute if you are
in uniform, or else place your hand over your heart if in mufti. However, these words, which may accompany "Taps", were originally called
Butterfield's Lullaby and were probably sung at the soldiers' lights out.
Day is done.
Gone the sun.
From the lakes
From the hills.
From the sky.
All is well.
Safely rest.
God is nigh.
Fading light.
Dims the sight.
And a star.
Gems the sky.
Gleaming bright.
From afar.
Drawing nigh.
Falls the night.
Thanks and praise.
For our days.
Neath the sun
Neath the
stars.
Neath the sky
As we go.
This we know
God is nigh.
The British Soldier
The average British soldier is 19 years old.....he is a short haired, well
built lad who, under normal circumstances is considered by society as half
man, half boy. Not yet dry behind the ears and just old enough to buy a
round of drinks but old enough to die for his country - and for you. He's
not particularly keen on hard work but he'd rather be grafting in
Afghanistan than unemployed in the UK . He recently left comprehensive
school where he was probably an average student, played some form of sport,
drove a ten year old rust bucket, and knew a girl that either broke up with
him when he left, or swore to be waiting when he returns home. He moves
easily to rock and roll or hip-hop or to the rattle of a 7.62mm machine gun.
He is about a stone lighter than when he left home because he is working
or fighting from dawn to dusk and well beyond. He has trouble spelling, so
letter writing is a pain for him, but he can strip a rifle in 25 seconds and
reassemble it in the dark. He can recite every detail of a machine gun or
grenade launcher and use either effectively if he has to. He digs trenches
and latrines without the aid of machines and can apply first aid like a
professional paramedic. He can march until he is told to stop, or stay dead
still until he is told to move.
He obeys orders instantly and without hesitation but he is not without a
rebellious spirit or a sense of personal dignity. He is confidently
self-sufficient. He has two sets of uniform with him: he washes one and
wears the other. He keeps his water bottle full and his feet dry. He
sometimes forgets to brush his teeth, but never forgets to clean his rifle.
He can cook his own meals, mend his own clothes and fix his own hurts. If
you are thirsty, he'll share his water with you; if you are hungry, his food
is your food. He'll even share his life-saving ammunition with you in the
heat of a fire-fight if you run low.
He has learned to use his hands like weapons and regards his weapon as an
extension of his own hands. He can save your life or he can take it, because
that is his job - it's what a soldier does. He often works twice as long and
hard as a civilian, draw half the pay and have nowhere to spend it, and can
still find black ironic humour in it all. There's an old saying in the
British Army: 'If you can't take a joke, you shouldn't have joined!'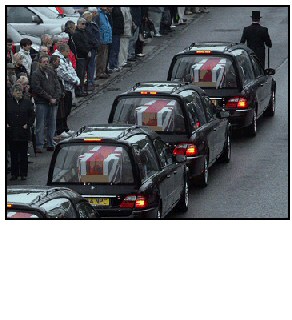 He has seen more suffering and death than he should have in his short
lifetime. He has wept in public and in private, for friends who have fallen
in combat and he is unashamed to show it or admit it. He feels every bugle
note of the 'Last Post' or 'Sunset' vibrate through his body while standing
rigidly to attention. He's not afraid to 'Bollock' anyone who shows
disrespect when the Regimental Colours are on display or the National Anthem
is played; yet in an odd twist, he would defend anyone's right to be an
individual. Just as with generations of young people before him, he is
paying the price for our freedom. Clean shaven and baby faced he may be, but
be prepared to defend yourself if you treat him like a kid.
He is the latest in a long thin line of British Fighting Men that have
kept this country free for hundreds of years. He asks for nothing from us
except our respect, friendship and understanding. We may not like what he
does, but sometimes he doesn't like it either - he just has it to do..
Remember him always, for he has earned our respect and admiration with his
blood.
And now we even have brave young women putting themselves in harm's way,
doing their part in this tradition of going to war when our nation's
politicians call on us to do so. Let us remember them, especially
today the 11th day of the 11 month.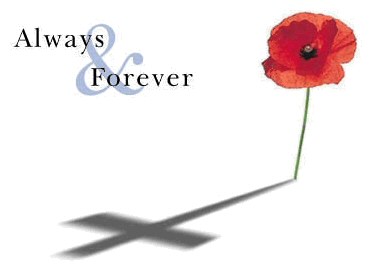 Just a Common Soldier
Will and Guy would like to offer this poem by A.L Vaincourt as a tribute to this important day.
(A Soldier Died Today)
by A. Lawrence Vaincourt
He was getting old and paunchy
And his hair was falling fast
And he sat around the legion
Telling stories of the past
Of a war that he once fought in
And the deeds that he had done
In his exploits with his buddies
They were heroes every one
And though sometimes to his neighbours
His tales became a joke
All his buddies listened quietly
For they knew whereof he spoke
But we will hear his tales no longer
For old Bob has passed away
And the world's a little poorer
For
a Soldier died today
He wont be mourned by many
Just his children and his wife
For he lived an ordinary
Very quiet sort of life
He held a job and raised a family
Going quietly on his way
And the world won't note his passing
Tho' a soldier died today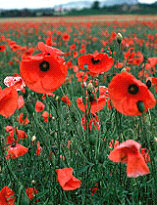 When politicians leave this earth
Their bodies lie in state
While thousands note their passing
And proclaim that they were great
Papers tell of their life stories
From the time they were young
But the passing of a soldier
Goes unnoticed and unsung
Is the greatest contribution
To the welfare of our land
Some jerk
who breaks his promise
And cons his fellow man
Or the ordinary fellow
Who in times of war and strife
Goes off to serve his country
And offer up his life
The politicians stipend
And
the style in which he lives
Are often disproportionate
To the service that he gives
While the ordinary soldier
Who offered up his all
Is paid off with a medal
And perhaps a pension, small
Its so easy to forget them
For it is so many times
That our Bobs and Jims
Went to battle but we still pine
It was not the politicians
With their compromise and ploys
Who won for us the
freedom
That our Country now enjoys
Should you find yourself in danger
With your enemies at hand
Would you really want some cop out
With his ever waffling stand
Or would you want a
Soldier
His home, his country, his kin
Just a common Soldier
Who would fight until the end
He was just a common solder
And his ranks are growing thin
But his presence should remind us
We
may need his like again
For when countries are in conflict
We find the Soldiers part
Is to clean up all the troubles
That the politicians start
If we cannot do him honour
While he's here
to hear the praise
Then at least lets give him homage
At the ending of his days
Perhaps just a simple headline
In the paper that might say
Our country is in mourning
A Soldier died today.
Remembrance Day is also
Known as Veterans Day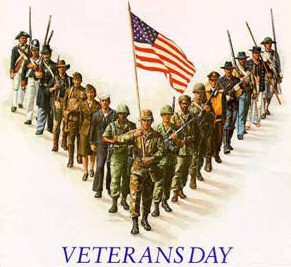 Armed Forces Day in the UK
The first Armed Forces Day is now on 27 June 2009. This is an
opportunity for the nation to show our support for the men and women who
make up the Armed Forces community
Armed Forces Day Honouring our Armed Forces and Veterans
Raising
awareness of the past and continuing contributions of the Armed Forces
A Poignant Reminder of the
Talents Stolen from Sport
Frank Keating, Tuesday November 13, 2007
The
Guardian
The village war memorial stands at the bottom of our lane. I can't pin down the precise reason why this Sunday's Boys' Brigade buglers and the commemorative huddle of parishioners and their poppy
wreaths had, more than usual, a poignant and depressing effect on me.
Perhaps it was the weather: austerely grey and, the trees suddenly leafless, somehow first hint of the bleak coffin-days of real winter?
Or was it that this Sunday the solemn unities of 11/11/11 were so exact? Or, clocking my own 70 last month, is memento mori now an inescapably routine contemplation? Was it to do with my good son's youthful and
serious ambition to be a general? Or because, this summer, I finally got round to reading the anguished, unputdownable novel Birdsong? Or have I simply had my fill of cursing in despair at every latest mention
of the grievous pointlessness of the two ongoing wars the wretched Blair bequeathed us before he swanned off to make and count his millions?
Take your pick. Mind you, 2007's Poppy Day was always going to
provide added pathos for any overkeen cricketing person because, almost to the day, it was 90 years since the death of the most fabled of all the sportsmen wiped out in those ghastly 1914-18 trenches. Every
schoolboy - at my school anyway - was aware of him, just as we knew as well that the first pro footballer to die in that war's opening day was Johnny Wilson (Dumbarton FC and the Black Watch) at Mons in August
1914; and that May 1915 was rugby's blackest month when the game's most luminous internationals Ronnie Poulton-Palmer (Royal Berkshires) and Basil Maclear (Dublin Fusiliers) were killed in the Battle of Ypres.
Carnage. In all, with pitiable aptness 22 capped county cricketers - two full teams - died in those four summers. Thirty rugby internationals never came home to Scotland; 27 England players never saw
Twickenham again; 24 French internationals died, 13 Welsh, and nine Irish. The ratio of footballers was probably worse but, typically, nobody thought to log their names precisely.
That most illustrious of
cricketers, of course, was Kent and England's Colin Blythe. He might even have been the last to die at the infamous Passchendaele (between July 31 and November 10 1917), a mass 'advance' which gained some three
miles and lost 310,000 Allied combatants. Sgt Blythe of the Kent Fortress Engineers was killed instantly by a shrapnel blast on the night of November 8. He was 38.
Most accept him as all cricket's finest
bowler of left-arm slows. Apprentice to Peel and Briggs and Rhodes, he was classic inspiration to the continuing English line of Verity, Wardle, Lock, Underwood, Giles and Panesar. Wisden 1918, harrowingly
chockful of bleak, cursory obits, quotes Ranjitsinhji's opinion that Blyth was 'finer even than Rhodes, the deceptive flight making him far more difficult to hit'. Jessop said he was easily 'the best left arm
of my time, or any time.' Between 1899 and 1914, Blyth took 2,503 first-class wickets at 16 apiece. For England in 19 Tests he took precisely 100 wickets at 18 (in Panesar's first 19 Tests he'd taken 71 at 31).
Pictures show Blyth as a slim, palefaced fellow with a shy smile. In fact Colin was known to all Kent as Charlie. The young Mancunian urchin Neville Cardus worshipped his arts from afar and presumed Blyth a
patrician public schoolboy until, one day at Old Trafford, 'I followed him about and heard this gorgeous cockney, which was a shock because a boy's romanticism is always snobbish, and I learned that Kent found
Blyth playing on a piece of waste ground in grimy Deptford; Kent is not all lanes and hop gardens, and Blyth came out of a slum and became the darling of Canterbury Week, with all its fashion and fine ladies.'
In 1914's summer Blyth took 170 wickets at 15, enlisting before Kent's final match. On his last leave he and his young wife Janet visited Eton College where he was offered the post, once war was over, as
chief coach. At the front his job was skilled and dangerous, supervising night patrols laying temporary railway tracks between the trenches and ammunition stores. With the fighting around the ravaged village of
Passchendaele all but over, a single German shell exploded above Blyth's working party. A metal splinter of jagged shrapnel pierced the cricketer's heart - on its way, passing through the leather wallet in his
tunic's breast pocket and, with unbearably symbolic finality, cleanly erasing Janet's face in the snapshot portrait. You can still weep over the excruciating relic in Canterbury's pavilion museum.
The Final Inspection
The soldier stood and faced God,
Which must always come to pass.
He hoped his shoes were shining,
Just as brightly as his brass.
'Step forward now, you soldier,
How shall I deal with you ?
Have
you always turned the other cheek ?
To My Church have you been true?'
The soldier squared his shoulders and said,
'No, Lord, I guess I
ain't.
Because those of us who carry guns,
Can't always be a saint.
I've had to work most Sundays,
And at times my talk was tough.
And
sometimes I've been violent,
Because the world is awfully rough.
But, I never took a penny,
That wasn't mine to keep...
Though I
worked a lot of overtime,
When the bills got just too steep.
And I never passed a cry for help,
Though at times I shook with fear.
And sometimes, God, forgive me,
I've wept unmanly tears.
I know I don't deserve a place,
Among the people here.
They never
wanted me around,
Except to calm their fears.
If you've a place for me here, Lord,
It needn't be so grand.
I
never expected or had too much,
But if you don't, I'll understand.
There was a silence all around the throne,
Where the saints had often
trod.
As the soldier waited quietly,
For the judgment of his God.
'Step forward now, you soldier,
You've borne your burdens well.
Walk peacefully on Heaven's streets,
You've done your time in Hell.'
Author Unknown
Remembrance Day 11th November.
Calendar of special day events, days of celebration:
• Special day today
•
Memorial Day •
Grand National •
Trafalgar Day •
Labor Day
•
Midsummer's Day •
Festival days •
Father's day •
Lady Day •
Earth Day •
Remembrance Day
• 4th of July •
Pamplona Bulls •
Blackberry day •
Tomatina Spain •
Friday 13th superstitions