Hate Calls?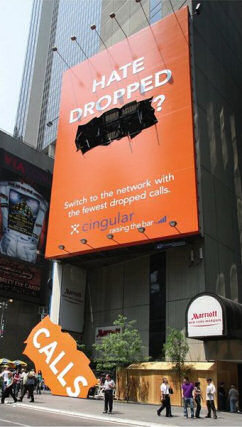 Hate Dropped Calls - Which monkey did it?
Baboon Supporters?
A safari park is warning visitors to remove England flags from their cars
after a group of baboons began stealing them.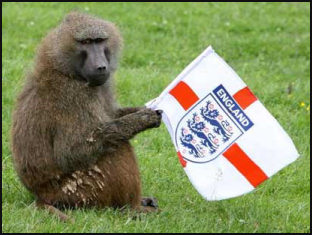 The animals have built up a huge collection of flags in the monkey enclosure at Knowsley safari park in Merseyside. Keepers at the park say the 120-strong troop
of baboons have been known to help themselves to windscreen wipers but have now turned their attentions to the World Cup flags.
Safari Park general manager David Ross told the Liverpool Echo, 'Many people
are wisely removing the flags before they set off on the safari drive. But if they forget, the baboons usually take them and they've now built up quite a collection.'
Guy thinks that this an evocative picture that once seen won't
go away. My brain keeps asking questions such as, 'Do the Baboons take the flags because the support England, or because they support
one of the other nations?'
Also the poor chap in the picture looks sad - what does he know about England?
See more phone jokes and funny phone pictures:
•
Funny phone jokes •
Phone call •
Phone 174 KM •
Mobile phones •
School answer phone
•
New police numbers •
Wife shopping •
Videos •
Funny support calls
• Home - Clean jokes