No Nursing Home for Me Funny PowerPoint Slide Show
Funny PowerPoint Slide Show - No Nursing Home
No Nursing Home for Me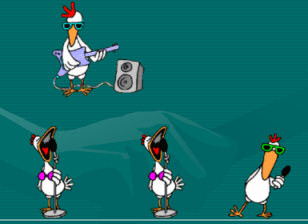 Sponsored Links ∇
About 2 years ago my wife and I were on a cruise through the Mediterranean on a Princess liner. At dinner we noticed an elderly lady sitting alone the rail of the grand stairway in the main dining room. I also noticed that all the staff, ships officers, waiters, busboys, all seemed very familiar with this lady. I asked our waiter who the lady was, expecting to be told that she owned the line, but he said he only knew that she had been on board for the last four cruises, back to back. As we left the dining room one evening I caught her eye and stopped to say hello. We chatted and I said, 'I understand you've been on this ship for the last four cruise'. She replied, 'Yes, that's true.' I stated, 'I don't understand' and she replied, without a pause, 'It's cheaper than a nursing home'. So, there will be no nursing home in my future. When I get old and feeble, I am going to get on a Princess Cruise Ship. The average cost for a nursing home is $200 per day. I have checked on reservations at Princess and I can get a long term discount and senior discount price of $135 per day. That leaves $65 a day for:
Best to click here to see the larger version
There's always a lot to be thankful for if you take time to look for it. For example, I'm sitting here thinking how nice it is that wrinkles don't hurt
I have gotten that dreaded furniture disease ... that's when your chest is falling into your drawers.
Visiting Doctor Ross last month Paula, a long retired schoolteacher, explained in some detail her problems while he listened very patiently. 'Now, Paula,' said Doctor Ross, 'you say you have shooting pains in your neck, aching knees, frequent dizzy spells, and constant nausea. Just for the record, how old are you?' 'Ah, yes,' Paula spoke brightly, 'I'll be 49 on my next birthday.' 'Really?' commented the doctor quietly, 'I see you have slight memory loss, too.'
How to Create a Funny PowerPoint Presentation
Making presentations in PowerPoint is satisfying, moreover, it's easy to get started. The PowerPoint program is intuitive to learn and easy to create your own PPT slides and build them into a slide show. If you have Microsoft Office you may find that you already have PowerPoint along with Word and Excel. One way to begin is simply to open any example presentation. Just download one of our free PPT files and open it with PowerPoint. As you examine the slides, so it will become obvious how to add pictures and titles, if you do get stuck, ask the wonderful built-in 'Help'. To make a funny slide show requires these skills;
Imagination - Think of an funny idea, then build a themed slide set
Artistic - An eye for a good picture
Wordsmith - Choose a catchy title for each slide
Humour - Your viewers will appreciate a funny PowerPoint Presentation
PowerPoint mechanics - Actually, this is the easiest skill of them all, the program is so intuitive.
Good luck with creating your funny PowerPoint Presentation Will and Guy
Mother knows, grandmother knows better, sisters know even more ....
•
Mother knows best
• Grandma • Grandma flying • Grammy Gordon •
Mother in law jokes
• Little old ladies • No nursing home • Sisterhood • Woman jokes • Parenthood •
Home