Losers - It's a Dog's Life
Will and Guy's Humour Losers - It's a Dog's Life
 Sponsored Links  ∇
Little Dog: Oi that's my tennis ball you're chewing.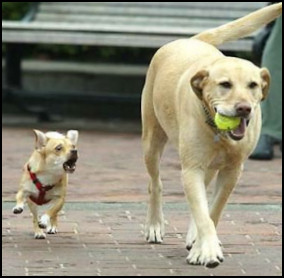 Big Dog:  If you don't watch your step, I will call for the boogie man and he will hit your ball over the wall and far away.
1a) Go Fetch This Ball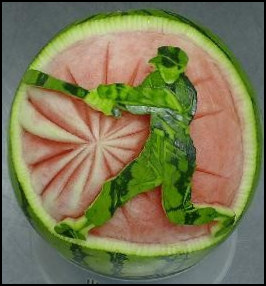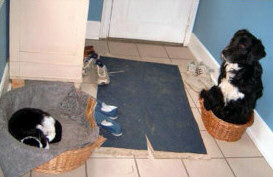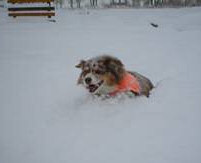 This looks fun, but there are consequences as we will see...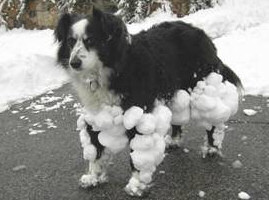 This looks painful.  How would you remove those snowballs?  A hot bath looks the best way, but then Will and Guy are not vets.
On 16th of April 2008 the Duke of York attended a reception for Royal Society for Asian Affairs.  This much can be confirmed from the Court Circular.  It is also plausable that the venue, Canning House, Belgrave sq, London, was checked by security experts. 
What is alleged to have happened is that one of the sniffer dogs ate the director general's lunch.  A snippet in The Times reports that the sniffer dogs are suspected of eating director-general Veronica Scott's 'cheese pannier'. 
Incidentally, the phrase 'cheese pannier' is worthy of comment, because Will and Guy have eaten many a plate of cheese, but we don't know anyone who calls it a cheese pannier.
After so many losers, we wanted to round off 'It's a Dog's Life, with a winner.
---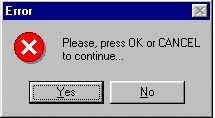 How does it know that?