1) The miracle tyre - off on its own
A run of the mill
race car incident -
wheel comes off. The car pulls over, no problem, but what of the tyre?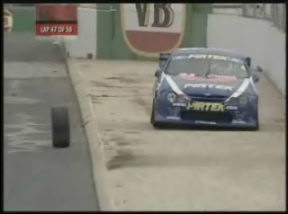 2) Will the 'Miracle Tyre' take out-one of the cars?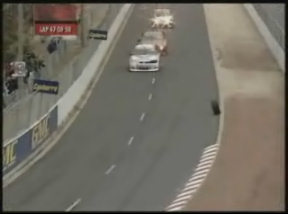 3) What happened next?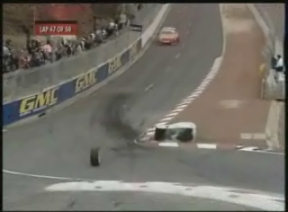 Check out our Funny Car Video Clip
and see what happens to the miracle tyre
N.B. With some browsers you need to click twice on the Play arrow

to start the video.
N.B. Help for Mozilla browsers
Free download of the video here (Right
Click save target As)
Luck Roulette Win at the Casino
The miracle tyre video reminds me of a time when
I was playing roulette in a casino. I wanted to put a chip on number 36 but I could not reach that part of the layout. The croupier said 'no more bets', so I lobbed my chip to my friend who was down
at the bottom of the board near the 36. 'No more bets' said the croupier for the last time. My friend could not grab my chip, which developed a mind of it's own, landed on its edge and started
rolling around the board. In unison the ball landed on number 28 and my chip stopped rolling and fell down on number 28. A mille-second later the croupier plonked her marker on top of my chip on
number 28. Did you mean number 28 she smiled sweetly. 'You bet' I replied.
The Miracle Tyre, reminded me of that lucky roulette spin.
See more funny car crashes videos
•
Car videos •
Parking tight spot •
Wheelclamp revenge •
Car dominoes •
Gimme car
•
Car recovery •
Who drives car? •
Miracle tyre •
Cow driver •
Dog driver •
Clean Car
•
Car crashes •
Car video Russia •
Russian roads •
Bolivian road •
Funny Volkswagen
•
Bollards •
Car flip •
Car wheelie •
Car crash •
Push start •
Nissan Qashqai •
Home