Funny stories about little old ladies.
Moral: don't underestimate that little old lady!
The Power of the Bible
An elderly woman
was returning home from a Thursday mid-week service at her local church. As she unlocked her door, an intruder startled her.
She caught the man in the very act of robbing her home of its valuables and yelled,
'STOP! Acts 2:38!'
The burglar stopped in his tracks.
The woman calmly called the police and explained what she had done.
As the officer handcuffed the man to take him to gaol, he asked the
burglar, 'Why did you just stand there? All the old lady did was quote a scripture to you.'
'Scripture?'
replied the burglar. 'I thought the lady had an axe and two 38's!'
Biblical Footnote The Book of Acts Chapter 2, Verse 38 says : Repent and be baptized, in the name of Jesus Christ so
that your sins may be forgiven.
See more Funny Religious Stories
One of The Funniest
'Little Old Lady' Stories
This is an actual letter that an 86 year old lady sent to her bank. It
was even published in the New York Times, and kindly sent to us by Alicia
Moss.
Dear Sir:
I am writing to thank you for bouncing my check with which I endeavored
to pay my plumber last month. By my calculations, three nanoseconds must
have elapsed between his presenting the check and the arrival in my account
of the funds needed to honour it.
I refer, of course, to the automatic monthly deposit of my entire
pension, an arrangement which, I admit, has been in place for only eight
years.
You are to be commended for seizing that brief window of opportunity, and
also for debiting my account $30 by way of penalty for the inconvenience
caused to your bank.
My thankfulness springs from the manner in which this incident has caused
me to rethink my errant financial ways.
I noticed that whereas I personally answer your telephone calls and
letters, - when I try to contact you, I am confronted by the impersonal,
overcharging, pre-recorded, faceless entity which your bank has become.
From now on, I, like you, choose only to deal with a flesh-and-blood
person.
My mortgage and loan repayments will therefore and hereafter no longer be
automatic, but will arrive at your bank, by check, addressed personally and
confidentially to an employee at your bank whom you must nominate.
Be aware that it is an OFFENSE under the Postal Act for any other person
to open such an envelope.
Please find attached an Application Contact which I require your chosen
employee to complete.
I am sorry it runs to eight pages, but in order that I know as much about
him or her as your bank knows about me, there is no alternative.
Please note that all copies of his or her medical history must be
countersigned by a Notary Public, and the mandatory details of his/her
financial situation (income, debts, assets and liabilities) must be
accompanied by documented proof.
In due course, at MY convenience, I will issue your employee with a PIN
number which he/she must quote in dealings with me.
I regret that it cannot be shorter than 28 digits but, again, I have
modelled it on the number of button presses required of me to access my
account balance on your phone bank service.
As they say, imitation is the sincerest form of flattery. Let me level
the playing field even further. When you call me, press buttons as follows:
IMMEDIATELY AFTER DIALLING, PRESS THE STAR (*) BUTTON FOR ENGLISH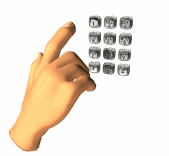 #1. To make an appointment to see me.
#2. To query a missing payment.
#3. To transfer the call to my living room in case I am there.
#4 To transfer the call to my bedroom in case I am sleeping
#5. To transfer the call to my toilet in case I am attending to nature.
#6. To transfer the call to my mobile phone if I am not at home
#7. To leave a message on my computer, a password to access my computer
is required.
Password will be communicated to you at a later date to that
Authorized Contact mentioned earlier.
#8. To return to the main menu and to listen to options 1 through 7.
#9. To make a general complaint or inquiry.
The contact will then be
put on hold, pending the attention of my
automated answering service.
#10. This is a second reminder to press* for English.
While this may, on occasion, involve a lengthy wait, uplifting music
will play for the duration of the call.
Regrettably, but again following your example, I must also levy an
establishment fee to cover the setting up of this new arrangement.
May I wish you a happy, if ever so slightly less prosperous New Year?
Your Humble Client
An Italian Mama - Another Funny Story About Little
Old Ladies
An elderly Italian man lay dying in his bed. While suffering the agonies of impending death, he suddenly smelled the aroma of his favourite Italian anisette sprinkle cookies wafting up the
stairs.
Gathering his remaining strength, he lifted himself from the bed. Leaning against the wall, he slowly made his way out of the bedroom, and with even greater effort, gripping the railing with
both hands he crawled downstairs. With laboured breath, he leaned against the doorframe, gazing into the kitchen. Where if not for death's
agony, he would have thought himself already in heaven, for
there, spread out upon waxed paper on the kitchen table were literally hundreds of his favourite anisette sprinkled cookies.
Was it heaven? Or was it one final act of heroic love from his devoted
Italian wife of sixty years, seeing to it that he left this world a happy man?
Mustering one great final effort, he threw himself towards the table, landing on his knees in a crumpled posture. His
parched lips parted, the wondrous taste of the cookie was already in his mouth, seemingly bringing him back to life.
The aged and withered hand trembled on its way to a cookie at the edge of the
table, when it was suddenly smacked with a spatula by his wife..... 'Back off!' she said, 'they're for the funeral.'
More Funny Little Old Ladies
Thursday, at 5pm, there will be a meeting of the Little Mothers Club. All ladies wishing to be Little Mothers please meet with the vicar in his office.
The ladies of the church have cast off clothing of every kind and they may be seen in the church basement on Friday afternoon.
For those of you who have children and don't know it, we have a nursery downstairs.
Remember the annual spring cleaning of the Parish Hall this Saturday. We need lots volunteers to join the work crew. We have a long list of items to be cleaned. The widows will need extra attention.
Who Is There?
Three older ladies were discussing the problems of getting older. One said, 'Sometimes I catch myself with a jar of mayonnaise in my hand, in front of the refrigerator, and can't
remember whether I need to
put it away, or start making a sandwich'.
The second lady chimed in, 'Yes, sometimes I find myself standing on the stairs and can't
remember whether I was on my way up or on my way down.'
The third one
responded, 'Well, I am glad I don't
have that problem; knock on wood, 'as she rapped her knuckles on the table. She looked up and said, 'That must be the door, I'll get it!'
Footnote:
Please send us your funny little old lady stories.
See more clean woman jokes, funny stories and
amusing PowerPoint Presentations
•
Woman jokes •
Body parts
• Wedding jokes
• Marriage bureau
• Funny bride
• Home
• Clean women jokes •
Good wife • Perfect woman
• Women's golf jokes
• Scottish wife
•
Women's stories • Women's day •
Women live longer
• Sisterhood
• Nuns Humour