Naughty Kids Video
Naughty Kids Video
To see these still photos, you would think that they are all delightful kids. However, when you watch the video you will soon change your mind. Before you look at the clip below, try this; guess how each child is about to inflict pain on their parent.
1) Little girl on a swing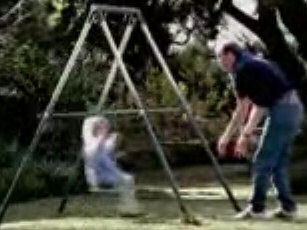 Guess what will happen next.
2) Infant in a high chair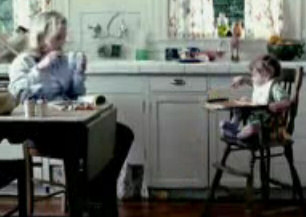 What could this baby possibly to do hurt their mother.
3) Butter would not melt in his mouth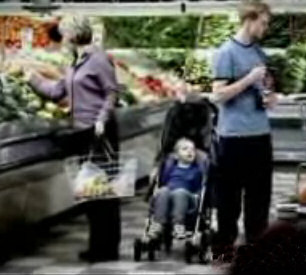 What could the kid do to cause his father physical pain and embarrassment?
4) Baby bouncer
Have you guessed what each child does? We couldn't, but all is revealed on the video below. N.B. With some browsers you need to click twice on the Play arrow

to start the video. N.B. Help for Mozilla browsers
Naughty Kids Video