True Story at a Portchester Car Park
True Story at a Portchester Car Park
Patrick finished his shopping in the supermarket of his home village of Portchester. He ambled slowly in the noonday sunshine into the car park behind the shopping centre to put his bags in the boot of his car. As he moved towards his car he observed two youths, dressed in red anoraks and wearing red baseball caps, struggling with the lock of a white Nissan Bluebird car. Patrick watched them for a few moments before speaking', You two seem to be having trouble, he said. 'Oh, it's alright', replied one youth brightly, 'the key sometimes gets stuck in the lock.' 'Perhaps you would like to try my key', suggested Pat helpfully. 'Why on earth would we want to do that?' said the other youth in a sarcastic voice. 'Because it's my car', Pat retorted.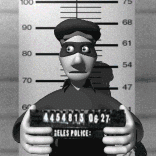 What Happened Next
The youths ran away and Pat telephoned the police. When Pat described the young men the police immediately knew who they were. Ten minutes later the boys were arrested in the local pub some 150 metres away from where the attempted crime had been committed. They were still wearing their brightly coloured anoraks and hats. Portchester is one of those really old English towns that was important in Roman times, and probably right through history to the middle ages. It does not take a genius to work out that the name was derived from Port and Chester. Although it does not have a famous football team, Portchester still has a castle in a reasonable state of repair. Incidentally, Portchester's castle boasts the largest Roman walls still standing in Northern Europe. Portchester is a town right on the coast and the nearest big towns are Southampton and Portsmouth, UK. Portchester Sunset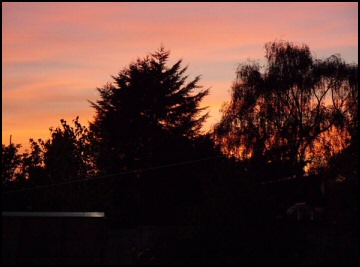 Above photo by: Steve Baker Panoramic View of Portchester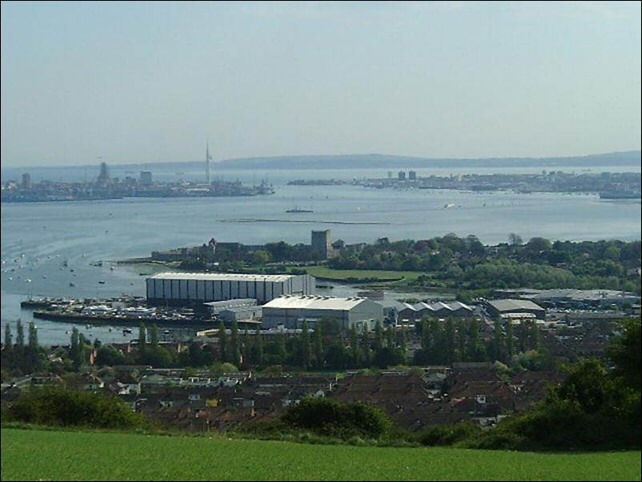 See more on Portchester's history.
Warning - Police and Thieves Patrol This Area