This is science at its best. These are the top rated photos taken by the space
telescope, Hubble. While the distances and sizes are incomprehensible to Will
and Guy, maybe you can come to grips with them and how vast the Universe must
be. See our free PowerPoint presentation below:
Sombrero Nebula - An Amazing PowerPoint Presentation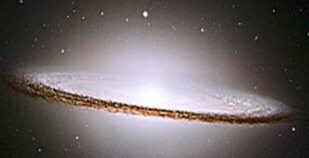 Starry Nebula (Guy's Favorite)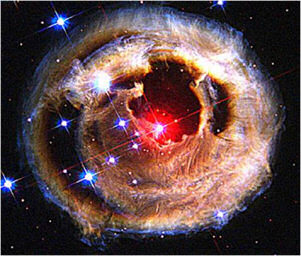 Starry Night, so named because it reminded astronomers of the Van Gogh painting.
It is a halo of light around a star in the Milky Way.
Ant Nebula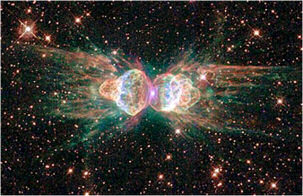 Not only is the universe stranger than we imagine, it is stranger than we can
imagine. Sir Arthur Eddington
Amazing PowerPoint Slide Show - Best Hubble Space Photographs
Amazing PowerPoint Slide
Show - Hubble best photographs
Hubble PowerPoint Presentation Slides
The Ant Nebula
Nebula NGC 2392 - called Eskimo
Starry Night
The glowering eyes
The Trifid Nebula
How to Create an Amazing PowerPoint Presentation
Making presentations in PowerPoint is satisfying, moreover, it's easy to get
started.
The PowerPoint program is intuitive to learn and easy to create your own PPT
slides and build them into a slide show. If you have
Microsoft Office you may find that you already have PowerPoint along with Word
and Excel.
One way to begin is simply to open any example presentation. Just
download one of our free PPT files and open it with PowerPoint. As you examine the slides, so it will become obvious how
to add pictures and titles, if you do get stuck, ask the wonderful built-in 'Help'. To
make an amazing slide show requires these skills;
Imagination - Think of an idea, then build a themed slide set
Artistic - An eye for a good picture
Wordsmith - Choose a catchy title for each slide
Humour - Your viewers will appreciate a funny PowerPoint Presentation
PowerPoint mechanics - Actually, this is the easiest skill of them all, the
program is so intuitive.
Good luck with creating your amazing PowerPoint Presentation
Will and Guy
Astronomers
When a distinguished but elderly astronomer states that something is
possible, he is almost certainly right. When he states that something is
impossible, he is very probably wrong. Arthur C. Clarke
See more interesting photographs, stunning pictures, and PowerPoint
slides:
•
Stunning photographs
•
Picture of sunrise •
Pictures of sunset •
Sunset sky •
Lightning pictures
•
Sunshine rainbows •
Rainbow formations •
Inspirational photographs
•
Pretty planet • Home
•
Hubble images •
Interesting photography
• Forest fires •
Autumn pictures
•
View from space