On this page we have a funy videos
of a running machine, which typifies the modern expression of our favourite humour. (Free Video Download)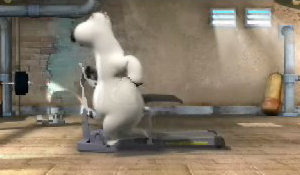 Who is controlling who? The running machine certainly has a mind of its own.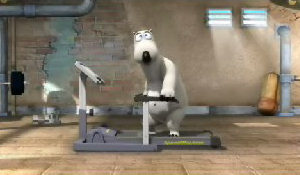 Our hero in full stride on the running machine. The video is even funnier than the still pictures.
Best of all, check out our funny video clip of the Running Machine (Also free video download).
N.B. With some browsers you need to click twice on the Play arrow

to start the video.
N.B. Help for Mozilla browsers
Free video download of a funny video Clip of the Running Machine
The
Phone Call - From Will and Guy selection of funy videos
N.B. With some browsers you need to click twice on the Play arrow

to start the video.
N.B. Help for Mozilla browsers