Dick Giron - Water-ski
An Ocean Liner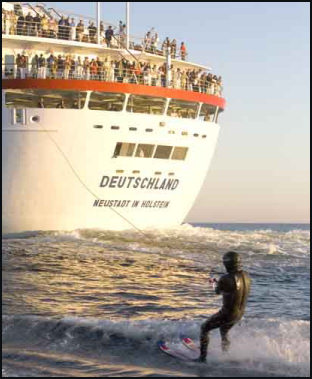 Dirk Gion
The stunt was recorded by a German TV show after a viewer wrote in disputing an earlier claim on the show that it would be theoretically possible to water-ski behind an ocean-going cruise ship' A journalist,
Dirk Gion, aged 40, took up the challenge '
to prove it could be done' ' He was brought up to the correct velocity by a speedboat and then switched over to a line pulled by the 575 foot cruiser MS Deutschland' Dirk managed to stay afloat behind the
vessel as it travelled at 17 knots for over five minutes'
Net Ski-Jet, or
Would that be Jet-Ski?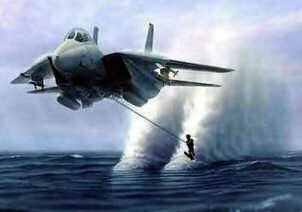 Jumbo Water-ski Method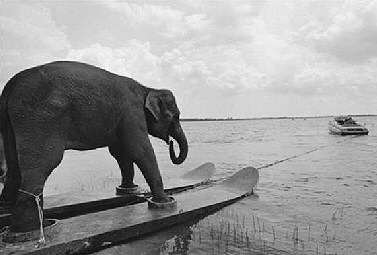 Squirrel Water-ski Method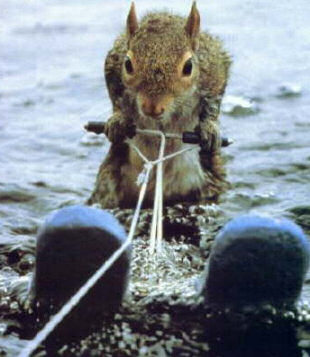 Can You Believe it?
As well as waterskiing we bet you hadn't realised that squirrels are also spies' Iranian authorities have recently arrested more than a dozen squirrels for espionage' 'In recent weeks, intelligence
operatives have arrested 14 squirrels within Iran's borders,' the state-sponsored news agency IRNA reported' 'The squirrels were carrying spy gear of foreign agencies, and were stopped before they could act,
thanks to the alertness of our intelligence services'.
Iran claims the rodents were being used by Western powers in an attempt to undermine the Islamic Republic'
Squirrel on a Mission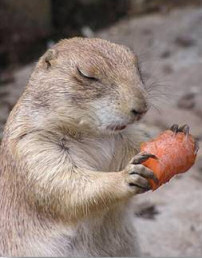 If I close my eyes then you can't see me...........later I'll get on with my
spying activities........
Squirrel in Disguise
Can You Believe It?...........................this squirrel is in disguise so
as to carry out his clandestine spying activities.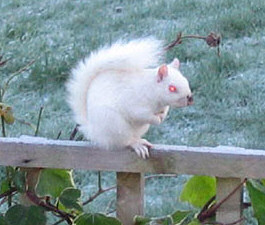 Photo: David Parker
Horace Retires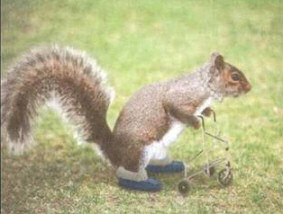 Having been a spy squirrel for many years, Horace has now retired and lives
in Will's back garden
See more funny pictures of strange and unusual vehicles:
•
Home •
Interesting vehicles •
Wooden cars & funny vehicles •
Funny tractors
•
Spiderman car •
Snow mobile •
Limo
• Lawn mower •
Truck art •
Waterskiing
•
Defence cuts •
Funny bicycles •
Fantastic Machine •
Running machine •
Lawn chair