Here is Will and Guy's collection of heart pictures for Valentines. We feature animal vegetable and mineral examples of this
most romantic symbol.
True Love Is In The Air
Swans in the Sky, or Elephants on the Ground?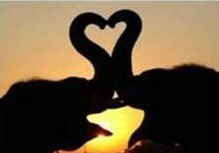 Pictures of Love in the Air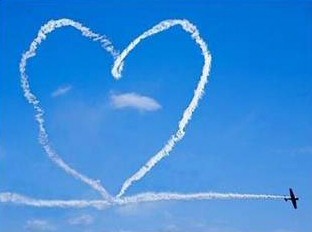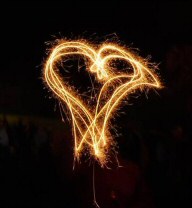 Meanwhile a Valentine Shaped Heart Made by a Flock of Birds
The
Heart is the Most Common Symbol of Romantic Love
Ancient cultures believed the human soul lived in the heart. Others
thought it to be the source of emotions and intelligence. Some believed
the heart embodied a man's truth, strength and nobility. The heart may
be associated with love because the ancient Greeks believed it was the
target of Eros, known as cupid to the Romans. Anyone shot in the heart
by one of Cupid's arrows would fall hopelessly in love. Because the
heart is so closely linked to love, its red colour is thought to be the
most romantic.
And Some Birds Just Love Each
Other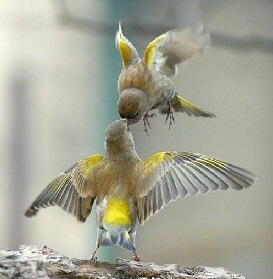 Valentine Hearts
Pictures - Cats and Dogs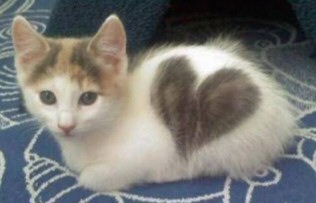 Valentine Chihuahua Puppy
This Chihuahua puppy literally wears its heart on its sleeve. The cute male pooch, born with a
perfect heart-shaped patch on its side, has been suitably named Heartkun by its
owner in northern Japan. The one-and-a-half-month-old pup was born as
one of a big litter, but is the only new arrival to sport such a
heart-warming coat.
According to owner Emiko Sakurada, and reported in the Daily Mail, this is
the first occasion a puppy with such marks had been born out of the more
than one thousand Chihuahuas she has bred.
Pictures of
Valentine's Hearts Featuring Food
Chocolate Valentine Heart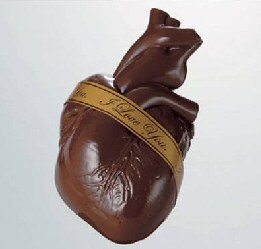 See more on Valentines Day Chocolate
Two Valentine Strawberries
Will's Favourite Dessert on Valentine's Day: Crème Brulée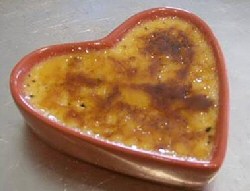 Washed Down With a Cup of Coffee
.... Or a Beer?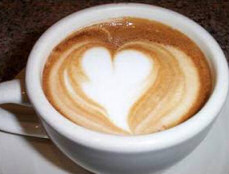 See more funny valentine
pictures of coffee
Amusing Valentine's Day
Potato Heart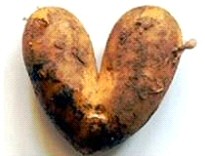 Hot Stuff -
Valentine Pepper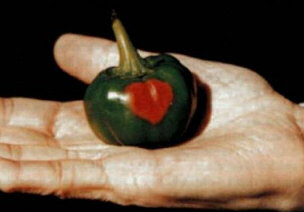 Here is a red heart in a green pepper, just right for February 14th.
Could This Be a Valentine
Melon?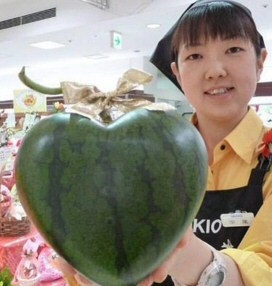 What Every
Valentine Girl Really Wants - Diamonds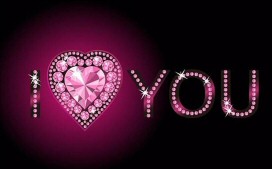 See more
pictures of valentine hearts.
More Funny Valentine's
Hearts Pictures
Vehicles for a Romantic Journey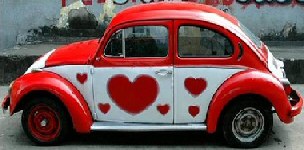 Happy Valentine Duck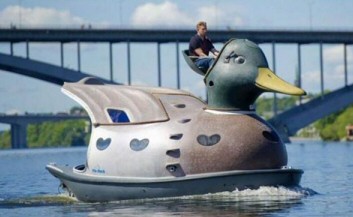 Note the heart shaped portholes
Another Brick in the Wall?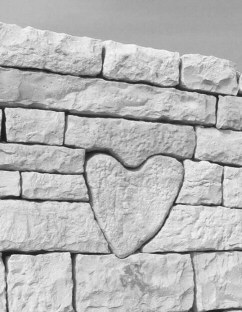 This heart shaped stone is thought provoking. Did the stone
mason shape it deliberately? It this a Valentine? If so, whose name is on the other side
of the wall?
Footnote:
Please send us your funny Valentine's
hearts pictures.
See more St Valentine's Day jokes, funny stories,
poems, sayings and pictures
Valentine's Day jokes
Valentine's Day trivia
History
Funny Valentine pics
Love token
Funny Valentine card
Valentine food
Chocolate
Valentine quotes
Home
Funny Valentine places
Valentine's hearts pictures
Love in animal kingdom
Ideas for a boy