Will and Guy have researched a variety of shapes for three-wheeled bikes, wooden and metal, twin-rear or inline wheels.
Funny Tricycle Pictures
Funny Tandem Pictures
Amusing Bike Pictures
A Trike for the Baby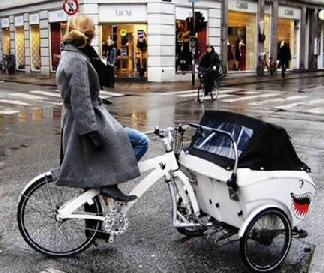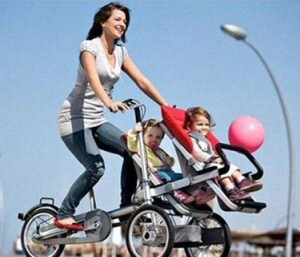 At age 5 Guy had his 1st tricycle.  I wanted to copy my father and park my trike in the road, just like my father parked his car. Unfortunately my father did not realize where I left my trike, and in order to get his car out of a tight spot, he reversed over my tricycle.  This was my first lesson from the hard school of knocks!
A Trike for the Family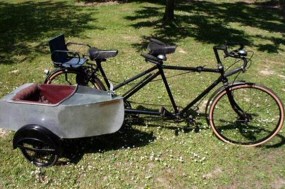 A Tricycle to Beat Your Own Drum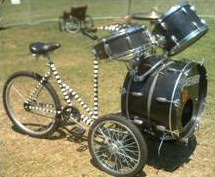 A Tricycle to Transport the Rest of the Band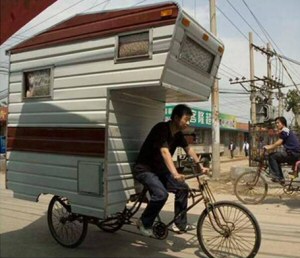 Tally-ho on This Funny Trike!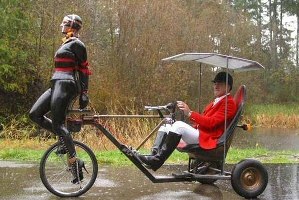 See more trike pictures.
Tandem Pictures
Closely related to the tricycle is the tandem.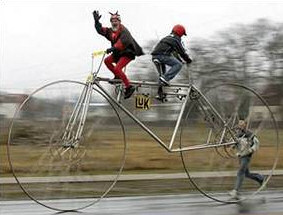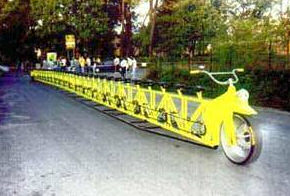 Not Quite Tandems - But Interesting Family Bikes!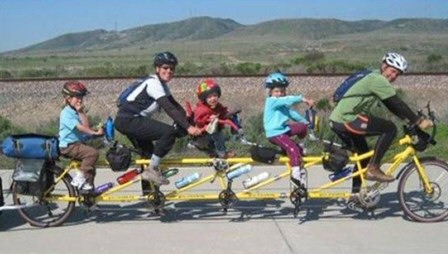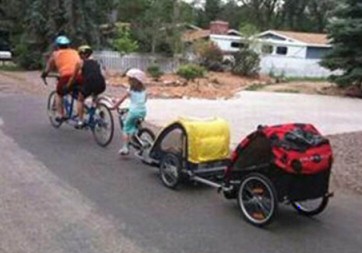 See more funny tandem pictures.
 Trike Water Delivery Trailer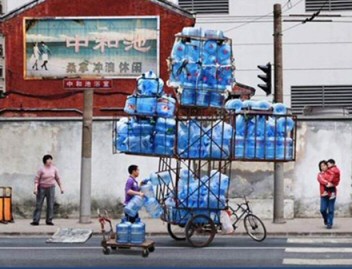 Footnote:
Please send us your funny tricycle pictures.
Joke of the Day Email
Get a clean joke delivered to your inbox every day, no strings attached, just part of our service.  Free subscription to our Funny Joke of the Day email.
We have over 1,500 pages of funny pictures, clean jokes, stories and amusing videos.  Please use the Search below to find a topic of particular interest:
Thought of the Day Subscription
Our offer is to email you an inspirational 'Thought of the day'. Your subscription is completely free of cost and there are no adverts.  Sign up for our 'Thought of the Day'.
See more bicycle jokes and funny cyclist videos
•
Funny bicycles
   • Funny bike pictures   • When you have bike   • Funny bike signs   • Cycle jokes • Funny tandem pictures • Tricycle pictures   • Tour de France pictures • Strange bike pictures • Unusual vehicles • Lawn mowers   •
Cyclist winning?
   •
Biker
   •
Home
   • Cyclists in trouble