1)
Funny Sports Quotes
New Orleans Saint RB George Rogers when asked about the upcoming season, 'I want to rush for 1,000 or 1,500 yards, whichever comes first.'
Senior basketball player at the University of Pittsburgh, 'I'm going to graduate on time, no matter how long it takes.'
'Shaquille O'
Neal [basketball] on whether he had visited the Parthenon during his visit to Greece, 'I can't
really remember
the names of the clubs that we went to.'
Bill Peterson, a Florida State football coach, 'You guys line up alphabetically by
height.'
And '
You guys pair up in groups of three, then line up in a circle.'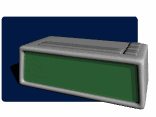 Lou Duva, veteran boxing trainer, on the
Spartan training regime of heavyweight Andrew Golota, 'He's
a guy who gets up at six o'
clock in the morning regardless of what time it is.'
Chuck Nevitt, North Carolina State basketball player, explaining to Coach Jim Valvano why he appeared nervous at practice, 'My
sister's
expecting a baby, and I don't
know if I'm going to be an uncle or an aunt.'
Frank Layden, Utah Jazz president, on
a former player, 'I told him, 'Son, what is it with you? Is it ignorance or apathy?'
He said, 'Coach, I don't
know and I don't
care.'
Torrin Polk, University of Houston receiver, on his coach, John Jenkins, 'He treats us like men. He lets us wear earrings.'
Oiler coach, Bum Phillips, when asked by Bob Cost why he takes his wife on all road trips, Phillips responded, 'Because she is
too dang ugly to kiss good-bye!'
2)
Baseball Supporter
'I am a Yankees fan,' a first-grade teacher explains to her class. 'Who likes the Yankees?'
Everyone raises a hand except one little girl. 'Janie,' the teacher says, surprised. 'Why didn't you raise your hand?'
'I'm not a Yankees fan.'
'Well, if you are not a Yankees fan, then what
team do you like?'
'The Red Sox,' Janie answers.
'Why in the world are you a Red Sox fan?'
'Because my mom and dad are Red Sox fans.'
'That's no reason to be a Red Sox fan,' the teacher replies, annoyed.
'You don't always have to be just like your parents. What if your mom and dad were morons? What would you be then?'
'A Yankees fan.'
Funny Sports Quotes
You can sum up this sport [boxing] in two words: 'You never know.'
Lou Duva
He's a guy who gets up at six o'clock in the morning regardless of what
time it is.
Lou Deva
Goalkeepers aren't born today until they're in their late twenties
or thirties.
Unknown soccer commentator 1976.
See more sports
jokes at Readers Digest
3)
Some interesting and amusing facts about games in pubs in the
UK:
A Dorset Vicar condemned the racing of tortoises on pub billiard tables in 1938
Glasgow's
licensing bench banned all pub games from the city's
1,100 bars in 1939 because '
games encourage drinking.'

A pub in Durham had to cancel a mouse race because it was found that 15 0f the 18 mice were pregnant and the other 3 were too tired to run at all
In the 1930's
it was found that dominoes was the most popular pub game in Bolton
In the 14th Century British monarchs forbade pub games because they wanted their subjects to practise archery
Sir John Suckling was a 17th Century crook who used marked cards to amass his fortune of some £4million [in today's
money: USD$ over 7million] He invented the game of Cribbage
Early versions of shove ha'
penny were played in taverns and inns some 500 years ago
Darts is played regularly by 6 million people in the UK, many of them in pubs
The game of bar billiards was invented in Belgium and arrived in the UK in the 1930's
When Paul Newman starred as The Hustler, in the 1961 film, there were no pool tables in Britain's
pubs. By the time he made the sequel, The Color of Money, in 1986, there were an estimated 45,000 tables
in pubs and clubs
Footnote:
Please send us your funny sports quotes
A variety of good, clean and free sports jokes. Funny sportsman's
nicknames. Amusing short stories. Anecdotes and tales about sport. Will and Guy hope
that you share our joy of sporting funnies.
See more sports jokes and funny stories:
• Colemanballs •
Basketball jokes • Soccer •
Baseball jokes •
Funny sport quotes • Home
• Cricket jokes •
Super Bowl jokes • Rugby stories • Sports nicknames
• Tennis jokes
• Sports Home •
Clean golf jokes • Funny golf pictures
• Funny golf stories • Funny golf video