Stay with this sequence, and see why men need their sheds. The video at
the end is well worth the journey to the garden shed.
1) Here is a man leaving his house for a stint in his garden shed.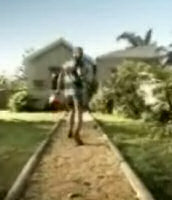 2) Two shed men go down their garden path to ......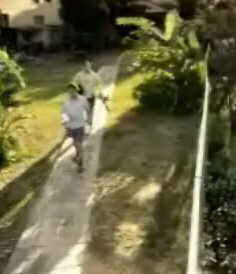 3) Two men enter shed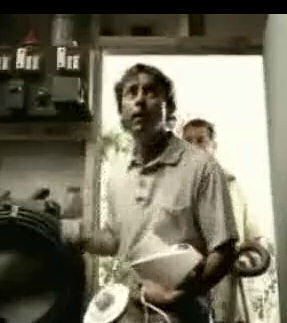 4) Man presses lathe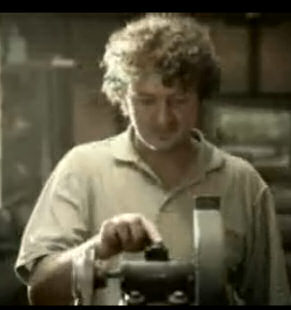 Watch our funny shed man video clip and see the incredible train events initiated by
pressing the lathe button. You will be amazed at the underground network
of sheds.
N.B. With some browsers you need to click twice on the Play arrow

to start the video.
N.B. Help for Mozilla browsers
Mensheds
Will and Guy would like to provide this information without comment.
A new phenomenon is taking place! The Men's Shed movement is here, and it's
flourishing! There's nothing new about men meeting to talk, share skills,
swap ideas, solve problems or just talk about life in general - it's been
happening since the beginning of time. There's nothing new either about men
spending time in their backyard shed - an acknowledged Aussie hobby.
Mensheds Australia Ltd. This is a not-for-profit public company dedicated to
supporting and resourcing Men's Sheds across Australia. Mensheds Australia
is a registered Health Promotion Charity and endorsed as a Deductibility Gift
Recipient (DGR) , ACN No 122 352 372.
There is a 91 page manual titled: 'Setting up a Men's Shed' and copies can be
obtained through the Association.
The Story Behind the Funny Shed Man Story
Here below is the original yarn as told to Will and Guy
Terrence Dickson of Bristol, Pennsylvania, USA, was leaving a house he
had just finished robbing by way of the garage or it might have been one of
these sheds shown above. He was not able to get the garage door to go up
since the automatic door opener was malfunctioning.
He was unable to re-enter the house because the door connecting the house and
garage locked when he pulled it shut.
The family was on vacation, and Mr. Dickson found himself locked in the
garage for eight days. He subsisted on a case of Pepsi he found, and a large bag
of dry dog food.
Later, he sued the homeowner's insurance claiming the situation caused him
undue mental anguish. Only in America would the jury agree to the tune of
$500,000.
The truth as unearthed by reader W.W.
The above is a
fabrication. As Jonathan Turley Professor of Public Interest Law at
Washington University says: 'If you hear about a case that is almost too
good to be true, it probably isn't.'
Will and Guy are always keen, even fascinated, to learn which stories are
true, and which are urban myths.
See more pictures and jokes about funny people:
• Funny people jokes •
Farmer jokes •
Stairlift •
Sissy •
Grandma flies •
Home
• Funny kissing •
Balloon man •
Shed man •
Mickey Mouse •
Subtitles •
Strange phobias
•
Don't try at home •
Piano man •
Policeman jokes •
Funny eating habits •
Saddest picture