Here is our collection of funny road-side phone signs. Also other
strange, silly and amusing road signs.
Funny Road Signs -
Emergency Phone 174 KM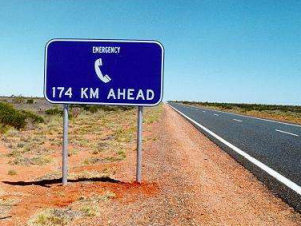 That Emergency phone is a long way even if you translate the distance into
English miles. Lesson: Always take your own Mobile or Cell Phone.
See more of Will and Guy's
funny road signs
Take no Chances - Bring Your Own Phone
Alan Turnham kindly
sent in these amusing photos. If you find any funny road signs in your location, then please send us your amusing or thought provoking pictures.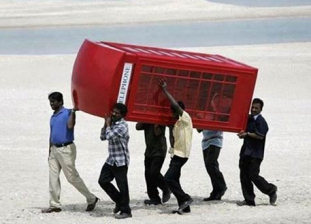 Our question is:
'Who is that in the phone box?' You can just about make out a head.
If the Phone Doesn't Ring, It's Me
Jimmy Buffett
Strange Road Sign: Push Button For.....?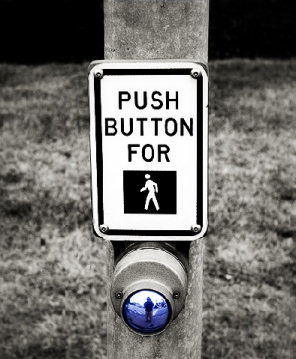 This is a truly perplexing road sign: 'Push Button For'. What would you get if I pressed that blue button?
(Picture Right)
Road Advisory Sign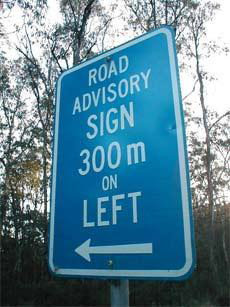 Is help is at hand. Will the Road Advisory sign will tell us what all these funny road signs mean? We seriously doubt it.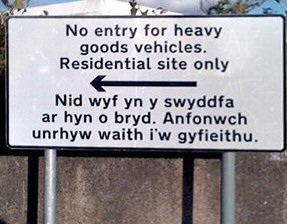 A Funny Road Sign Message Lost in Translation
English
No entry for heavy goods vehicles.
Residential site only.
Welsh Translation
I am out of the office at the moment
How it Got Lost in Translation
The council staff in Swansea, Wales, UK wanted a
translation, so they emailed their translator. However, he was not
available, so an automatic response was triggered which read in Welsh:
I am out of the office at the moment
Unfortunately the council staff were not Welsh speaking themselves, and
believed that the automated response was the actual translation they
were seeking. There would be no story if they had the message checked,
but they didn't and another funny road sign resulted.
The error was detected by Golwg, a famous Welsh-language magazine.
Dylan Iorwerth, the managing editor, said: 'We have been running pictures of
this kind over the past few months. 'It's good that people want to have
bilingual signs but, unfortunately, they don't make sure someone with a real
knowledge of Welsh checks the work through all the different stages.'
What's
Going on Here? Where is the Highway?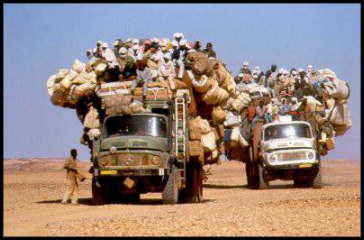 Alan Turnham kindly provided the picture - I leave you to think
of a caption.
Lane Closed - Thanks a bunch!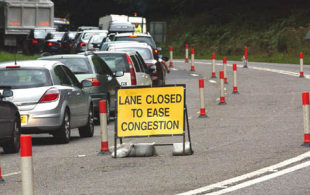 Stupid Traffic Signs - Conditions of entry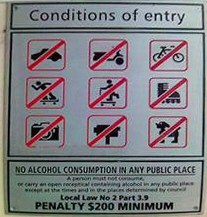 What a strange sign - It's a good job we did not want to go there! Shades
of Groucho Marx saying, 'I would never belong to a club that would have me
as a member'.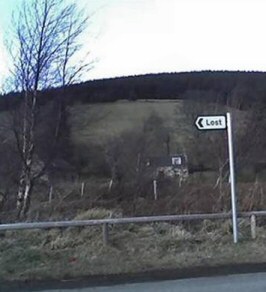 Road Signs Cause More Confusion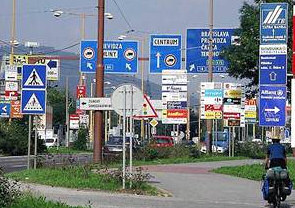 Thanks to the Interstate Highway System, it is now possible to travel from coast to coast without seeing anything. Charles Kuralt
See
more funny road signs
And Then You Come to
Traffic Lights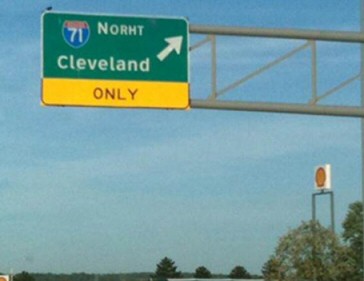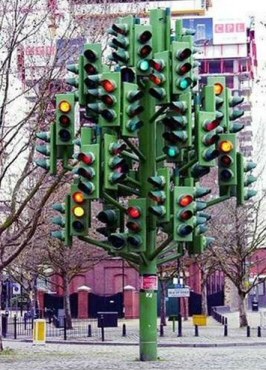 See more pictures of funny cars
Warning - Artillery Firing Over Public Roads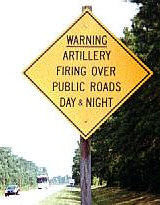 One of the weirdest road signs that we have seen.
No Discharge of a Firearm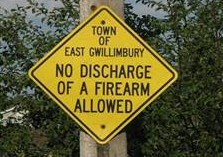 This road-side warning makes sense, but it's worrying.
Talent - What we could do more
of: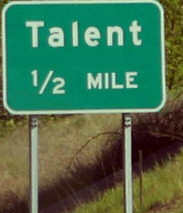 Worth a detour? What Will and Guy like about this funny sign is that each
person can imagine what they are going to get when they arrive at 'Talent'.
Footnote:
Please send us your funny road signs.
See more phone jokes and funny phone pictures:
•
Funny phone jokes •
Phone call •
Phone 174 KM •
Mobile phones •
School answer phone
•
New police numbers •
Wife shopping •
Videos •
Funny support calls
• Home - Clean jokes