Will and Guy's collection of funny road safety pictures featuring, cars,
lorries
and bikes.
Funny Car Safety Pictures
Get The Elbow?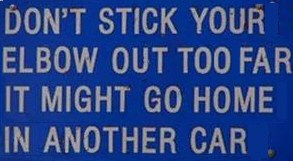 Funny Road Safety Sign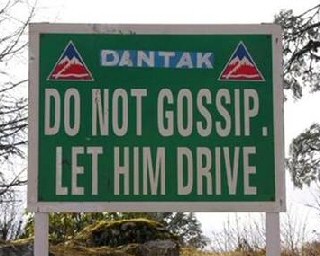 Spot The Traffic Violations!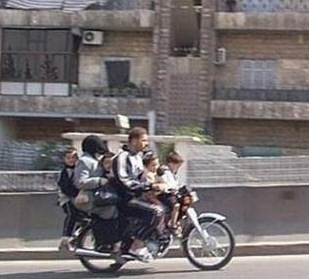 Overloaded, no crash helmets, how many more violations? Speeding,
driving on the wrong side of the road.
Ten Sobering World Wide Facts and Trivia About Road Safety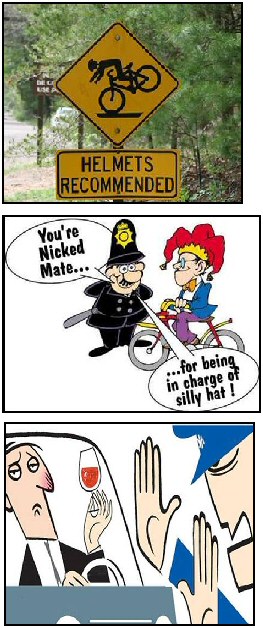 The global epidemic of road crash fatalities and disabilities is
gradually being recognized as a major public health concern. The first step
to being informed about global road safety and to developing effective road
safety interventions is to have access to facts. Will and Guy present you
with these facts to ponder:
More than 1.2 million people die in road traffic
crashes every year
As many as 50 million people are injured or disabled by
road traffic crashes every year
Half of all crash victims are vulnerable road users
such as pedestrians, cyclists, and motorcyclists
Road traffic crashes cost countries up to 4% of their
Gross National Product
Correctly used seat-belts reduce the risk of death in a
crash by 61%
Mandatory use of child restraints can reduce child
deaths by 35%
Helmets reduce fatal and serious head injuries by up to
45%
Enforcing a drinking and driving law around the world
could reduce alcohol-related crashes by 20%
For every 1km/h reduction in average speed, there is a
2% reduction in the number of crashes

Simple low-cost engineering measures are savin

g
thousands of lives
WHO - World Health Organisation figures
No Horn Blowing - Except
For Anger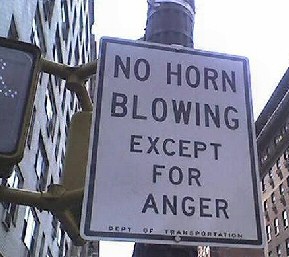 More Funny Road Safety
Pictures
Solw!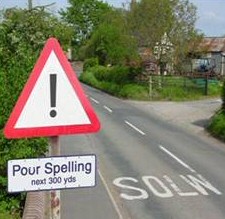 Digger Flouting Safety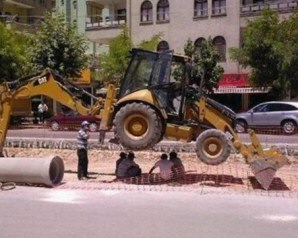 Winner of Vehicle Safety Contest
Detroit Michigan USA. Winner of the contest, organised by Michigan Lawsuit Abuse Watch, was a warning on a tractor that read:
'Danger: Avoid
Death' (See funny picture to the right)
Other honourable mentions
include:
Fuel Tank Cap: 'Never use a lit match or open flame to check the fuel level'
WARNING FOR ICY CONDITIONS
A government warning has said that anyone travelling in icy conditions
should take:
Shovel Blankets or Sleeping Bag
Extra clothing including scarf, hat and gloves
4 hours supply of food and drink
De-Icer 5Kgs of Rock Salt
Torch or lantern with spare batteries
Road Flares and Reflective Triangles
Tow rope
5 gallon petrol can
First Aid Kit
Jump Leads
............. I looked a complete idiot on the bus this morning!!!!"
Drastic Safety Sign - Warning Artillery Firing Over Public Roads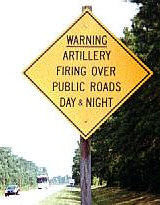 Footnote:
Please send us your funny road safety pictures.